Our employee Gabrijela Ivanković has been doing aerobics all her life, since she was eighteen. Her positive energy is felt by everyone around her, and aerobics is her medicine, love, fun and – other work.
The asset management coordinator at AutoZubak Osijek, where she has been working for 13 years, is turning into an aerobics instructor after work!
What does your typical day look like?
– I run home from work to cook lunch for myself and my daughter and then run on – to the gym where I teach aerobics and Pilates. That's how mine looks every day and I wouldn't trade it for anything. I enjoy everything I do. Between the two jobs, I don't get to do the training for myself, but actually, there's no need either. In step aerobics classes, the first part of the class is choreography and then I do everything with the students. No stopping … And so day by day!
And how it all started, we asked Gabriel.
I never dreamed that aerobics would become such a big part of my life. I was looking for some kind of recreation at the studio, but soon the coaches realized the potential, so they pushed me in a professional direction.
When I realized that I was doing really well and that I was enjoying it, I went to numerous trainings and conventions and little by little – I got a degree in Group Fitness Instructor with music, yoga and Pilates. I have been running my fitness, yoga and pilates groups for 25 years.
This master of economics is the mother of a 17-year-old daughter who is also following in her footsteps. She often comes to her mother for classes, and music is not foreign to her because she has finished elementary music school.
How do you manage to combine work and hobbies?
I have been working at AutoZubak for 13 years and I am very satisfied. I never planned to leave the company and do only aerobics, although many saw me in it. Who knows, maybe one day my daughter and I will open a family business. All she has to do is pass her education and she will be able to teach classes herself! 😊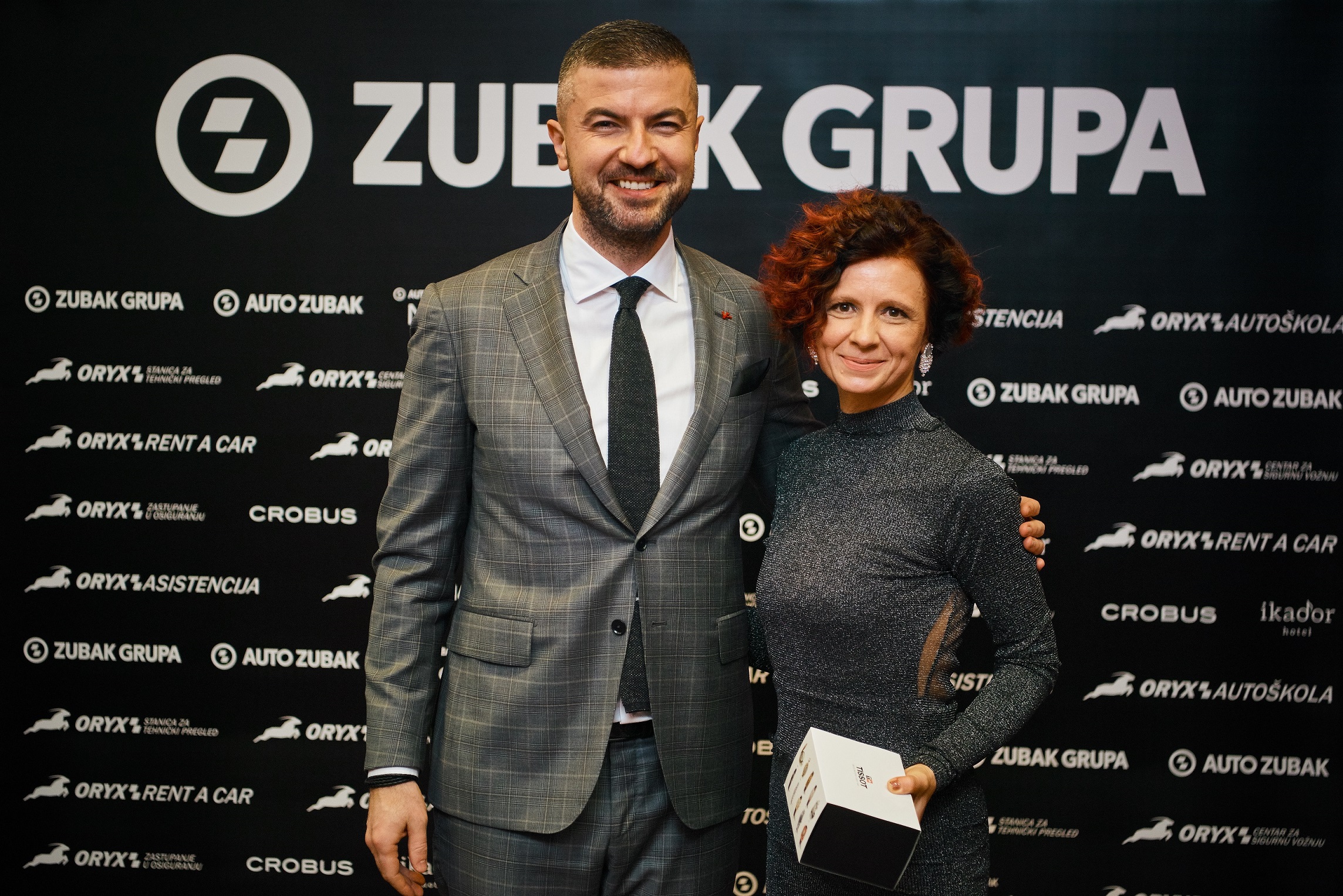 How many people exercise with you?
Under my eye, about sixty students practice in three groups, mostly women. But a great young man comes to my classes regularly. He went to Pilates because of health problems. His back and neck hurt from work, and although nothing hurts him anymore, he still comes, for two years. We've known each other since school and he believed I could help him. That's how it was, my favorite thing is when I can help someone with my healthy lifestyle!