When we were thinking at the beginning of spring who we would fulfill, and who had shown a high level of collegiality and business results for the previous period, we unanimously concluded that this is our Jan! Jan Gospodnetić, a senior representative in the ORYX Insurance Agency, has been with the company for almost 7 years, during which time he insured thousands of vehicles, homes, movables, boats – and one helicopter! A private lover of driving and fast cars, we knew that the Audi Q8 from the Zubak Group fleet is the ideal choice for a family weekend trip to the island of Krk.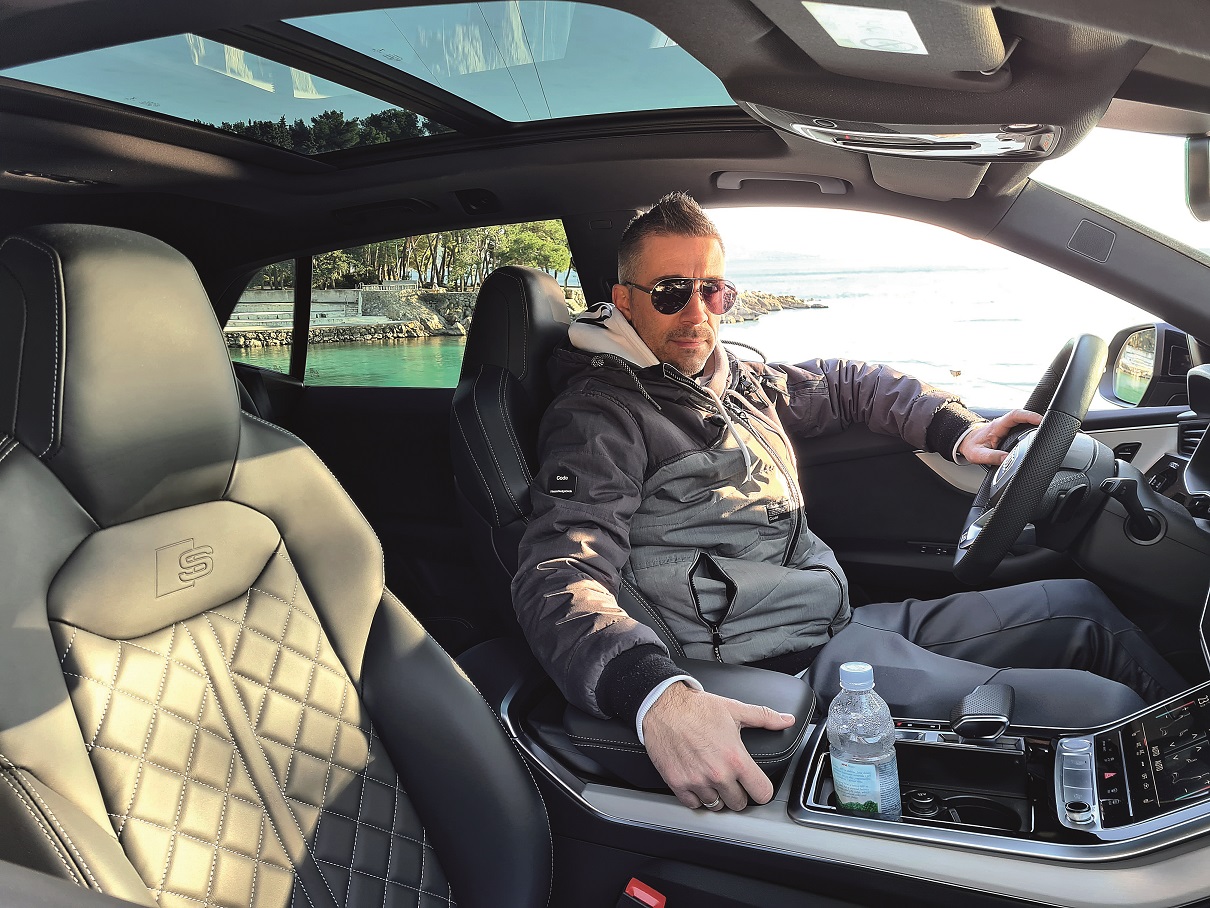 Jan, how are you satisfied with the Audi Q8? 
Great! My wish was literally fulfilled because, working in the Audi showroom in Sesvete, I watch that car every day, and the flat highway from Zagreb to the sea was my ideal polygon. I was with my wife and kids, so of course it didn't over-squeeze the gas, but just enough to test all of Audi's power. We also drove through Gorski Kotar, so I tried it in, so to speak, winter conditions.
Apart from the speed, is the interior also interesting? 
Oh, yes! Display, electronics, gadgets … They completely won me over! Both the BMW and Mercedes are beautiful on the outside, but the interior of the Audi is two classes higher!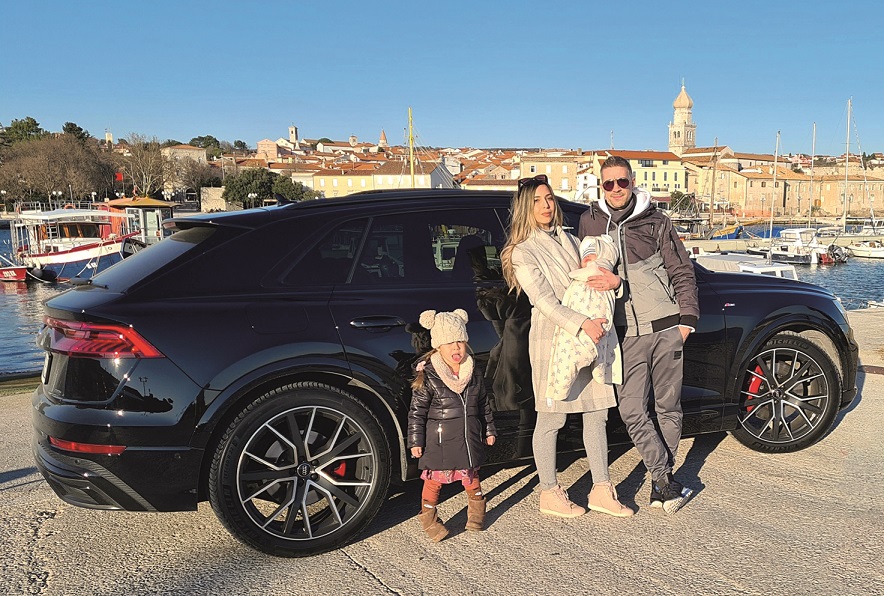 When did your business journey at Zubak Group begin?
I remember exactly the day – he was on July 1, 2014. My mentor for the first month, two was a colleague Mario Pištelek, who now works at ORYX as an insurance distribution coordinator. He came to Sesvete from the branch office in Velika Gorica to introduce me to the business.
How is your typical day at work?
Every day I send dozens of offers for new and used vehicles. Also, online inquiries on the web are very common. By the way, in my career I have even secured one helicopter! The last vehicle I provided was an Audi RS6 Avant worth HRK 1,800,000! I was caught in the teeth only near him, luckily I got an Audi Q8 from the company for the weekend for comfort, haha!
What do you think sets Zubak Group apart from other companies?
The atmosphere is better, lighter. My boss Marina Samardžić gives us full trust and support and we know that we can always turn to her for help, advice or just to get rid of worries. Since we are all big workaholics in the company, we always go beyond our plans, so the work atmosphere is always up to standard. Of course, since ORYX Insurance Representation is a separate business entity from the rest of the group, we are not objective because we are one small class. As a team, we jump in and help each other.
What is it like working with clients in the Covid-period?/
We adjusted quickly! Working from home was challenging for us, because a large number of permanent policyholders have already been taught to extend their insurance policies to the doorstep. They even came to me in front of the building in lockdown. Although we introduced e-shelf work before the pandemic, many loyal policyholders like to have a paper shelf in hand. I love my job and with a team like this, no day is difficult for me.