Our colleague Marija Pustički fell in love with hiking and the snow view from the top at first sight during a winter trip to Višnik. Therefore, it was not difficult for her when a friend later suggested that she enroll in mountaineering school. A lover of nature, unsurpassed National Geographic and Red Bull Illume photography and an adventurer at heart, immediately after graduating from mountaineering school, she dared to climb the peaks in Slovenia.
At that moment, climbing Triglav seemed to me just an unfulfilled dream and wish. I had no experience in the high mountains, I could not understand how demanding it is, how I will feel, if I am afraid of heights … I wanted to try it all, but individually with someone without group pressure … – Marija recalled plans for her first hiking.
I found great life satisfaction and fulfillment in climbing mountain peaks. I love winter, snow and winter tours, views, air at more than 2000 m, socializing and relaxing. I love spending time outdoors, and mountaineering has become a lifestyle for me, a series of activities that make my life more enjoyable, interesting and above all more beautiful. I enjoy every step !, he says. She also dared to take part in the Higlander Velebit competition tour.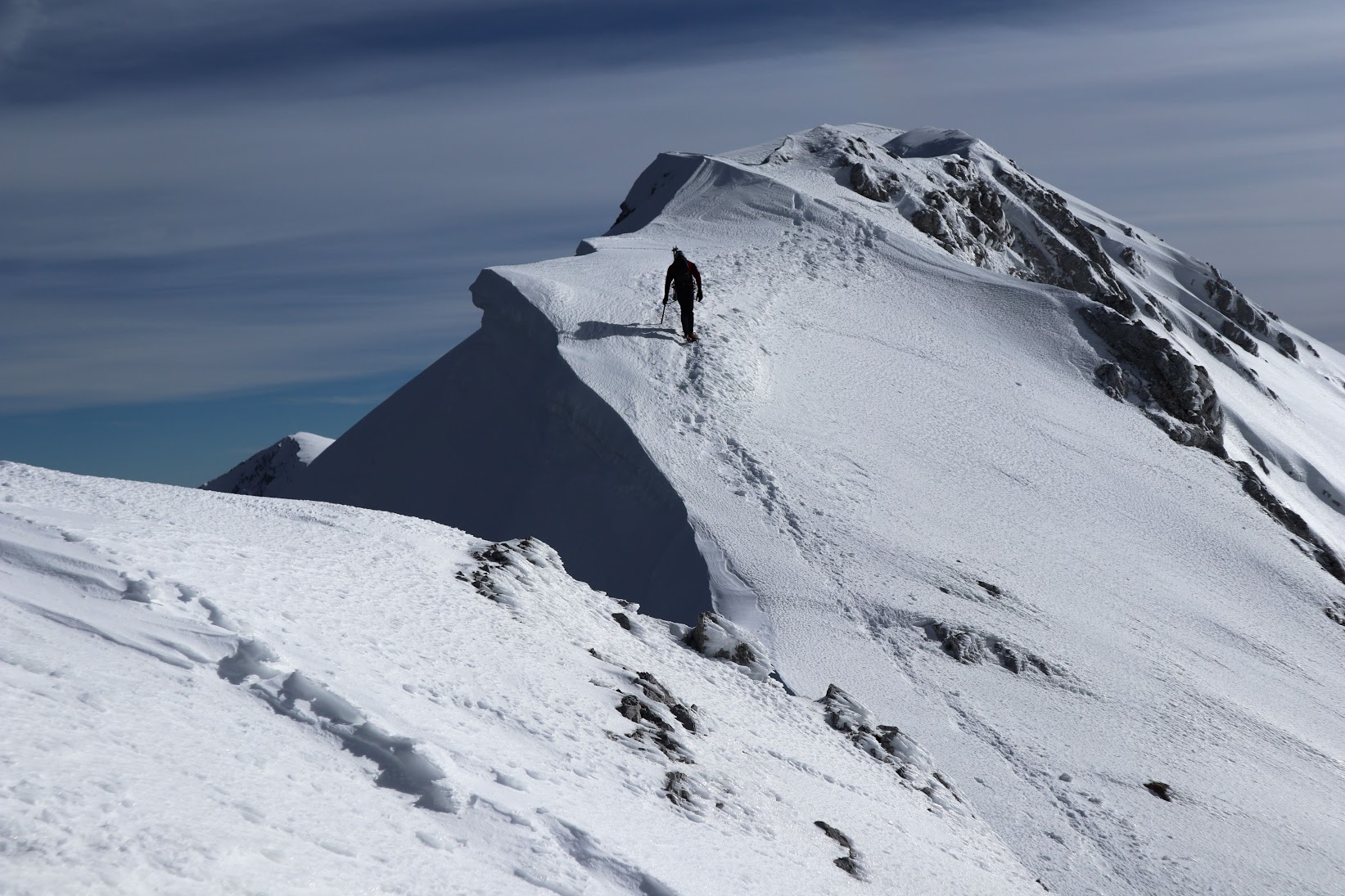 It is a unique experience that I would recommend to everyone, a real challenge for dream hiking and the adventure of a lifetime. The weather forecast for that week announced the worst rainstorm that Velebit remembers in the last 50 years. The circumstances at the first Highlander held were truly dramatic. With equipment on our backs weighing more than 20 kilograms, we crossed the route over 100 km from Zavižan to Paklenica at 99 o'clock. The most challenging part of the route was from Baške Oštarije over Ramina korita to the mountain shelter Šugarska duliba. Without a signal, in very bad weather conditions and unprecedented rainfall, we walked for more than eight hours without rest, with poor markings, destroyed trees and finally at night – Marija Pustički told us. However, her journey was made easier by her companions Marin, Miro, Darko, Ivan, Borna and the dog Sean, who were a great support to her. An indescribable feeling of happiness and good mood accompanied Marija and her colleagues throughout the trip through Velebit, and the biggest reward was entering the finish line together. In order to strengthen the necessary knowledge and skills for winter hiking, she completed a high mountain course organized by PO PDS Velebit. In addition, he maintains his physical condition by running, swimming and other outdoor activities.
In addition to immeasurable pleasures and inner peace, mountaineering brings a certain responsibility, and self-discipline, a sense of teamwork and technical knowledge and the need for constant practice of techniques, especially in difficult forms of mountaineering, are desirable. I almost always choose hiking tours and climbs according to my personal feeling, which then leads me to a peak and back – said the successful mountaineer and runner. The Matterhorn has a special place in her heart.
It is an inspiring and challenging mountain shaped by sloping lines and very demanding for climbing. Many climbers try to climb this peak, but not all of them succeed. The fact that the unique shape of the Matterhorn was the inspiration for the Tobler factory for their world-famous Toblerone chocolate speaks volumes about how special it is – concluded Marija Pustički.
Climbing the rocks, I learned a lot about myself, how important awareness of my own body is, that it is important to master feelings, be patient and respect nature, concludes Mary.
I AM OBSESSED WITH EXCELLENCE IN EVERYTHING I DO!
At work in the Zubak Grupa, where he has been working for almost ten years, he says that he is most happy to find inspiring solutions in projects related to the promotion of the AutoZubak and Neostar brands.
Setting high goals is a challenge for me. I am pleased with the excellence in everything I do and strive for it – said Marija, who was the best student in the group at the study of economics in Verne.
What do colleagues say about Marija:
Seeing the pictures of Highlander Velebit, I realized where this positive detoxification of our Mara came from 🙂 – Nikolina Skelin, accounting
When inspiration is lacking in the office, Mary fires slogans at lightning speed! – Toni Serdarušić, marketing