Ankica Krmpotić works at the ORYX Technical Inspection Station, and on February 1, 2021, she celebrated the 32nd anniversary of her work in the Zubak Grupa. Zubak Grupa rewarded her, among other things, with a weekend drive in the new VW ID.4. Ankica currently works as the head of administrative affairs in Velika Gorica, and is the mother of two sons.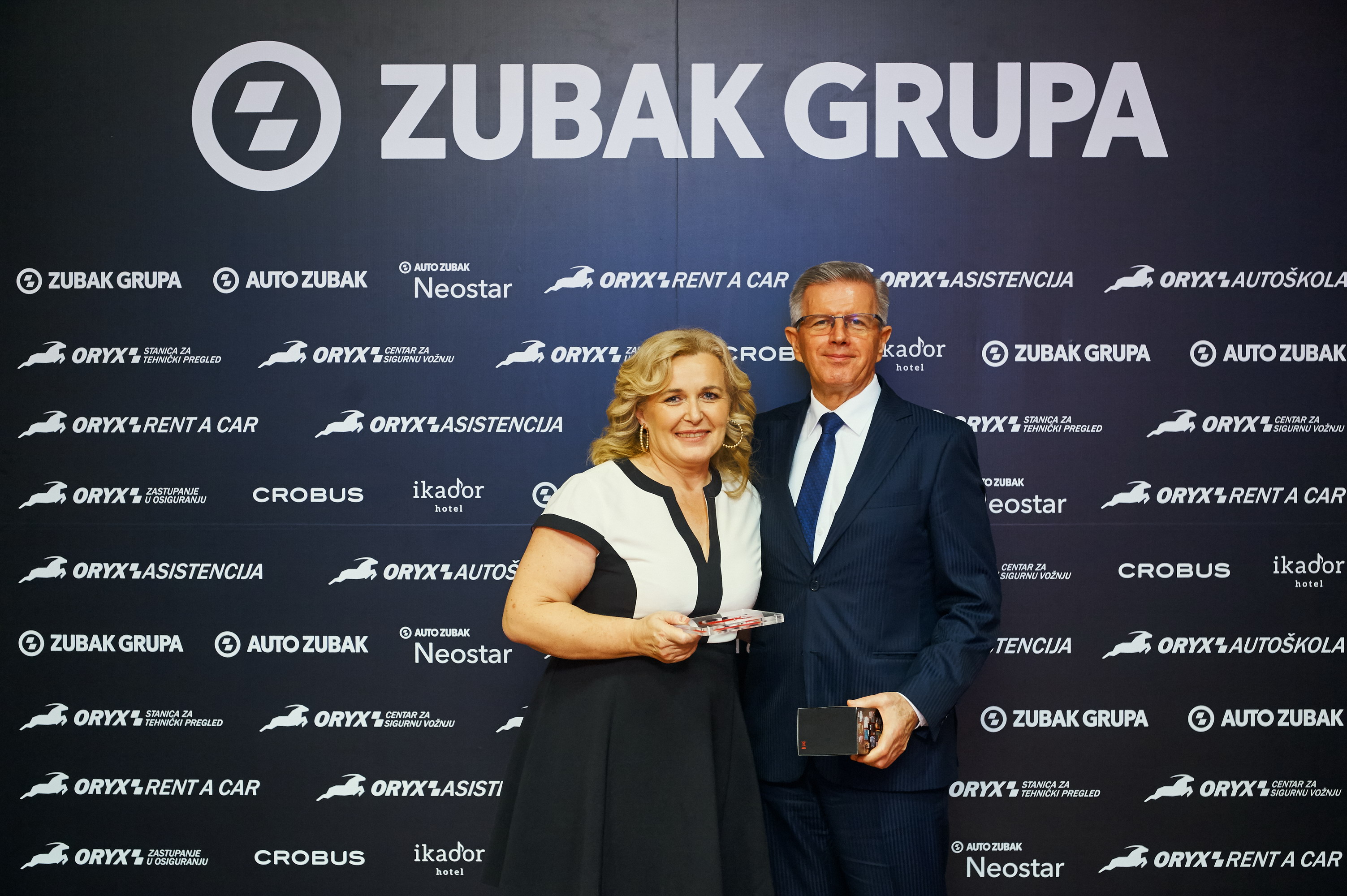 How did it feel after a sunny weekend, we asked her as soon as she came to work on Monday.
I have never driven an electric car. It feels too good, although at first it was as if I was behind the wheel for the first time – Ankica was delighted.
Her older son, who is also passionate about cars, also works as a supervisor at the station.
Of course, my son also tried to drive. We were an attraction wherever we showed up, and both sons, like me, will miss the car. We are thrilled with the automatic, although it took me a while to get used to it. My hand was constantly flying towards the gearbox – laughs Ankica, who did an impressive mileage.
She drove with her sons from Zagreb to Zadar to Karlobag, and they also stopped by Lika.
We drove about 700 miles this weekend, but I don't have any feeling tired. I was just as comfortable in the driver's seat as I was in the back seat. I was surprised how comfortable it was behind, as if you were sitting in an armchair. As a driver I immediately noticed that the car is very clear, regardless of size. It's just perfect. When we were returning home, we concluded that he was not really coming back to our "bucket". And we have a new Paul – says Ankica.
I haven't used cruise control so far. I love how it maintains the distance, slows down and speeds up. You just rest while driving.
She also likes the yellow color, as well as the attention the car attracts wherever it appears. Ankica tried to squeeze it in a bit because she still had to get to work on Monday.
It's going great, it has a great start. One only has to get used to the fact that it is extremely quiet – she concluded and added that she also likes the economy of driving.
Although there is a problem with charging stations in Croatia, he notes that he would buy this car regardless.
When we drove downhill towards Karlobag, we didn't spend anything because it has the option to recharge the battery by itself. Otherwise, it can cover about 400 km, so that's OK because there are enough filling stations on the highway – concludes Ankica, and we thank her for many years loyal to Zubak Group and wish at least as much business and private satisfaction!