The best diagnosticians are key to the customer leaving the service satisfied, and in AutoZubak, 18 of them are in charge of that at seven locations Sesvetski Kraljevec, Sesvete, Velika Gorica, Varaždin, Osijek, Sisak and Požega .
Some diagnosticians prefer computers, others prefer old school – disassemble the engine and listen to it, but what they all have in common is that they are long-lived in the Zubak Group. Most came right after high school and stayed, and they share a desire to advance and improve.
"Everyone is studying for our brands, when there are novelties, we go to the manufacturer for additional education, and we also have internal education when they pass on what they learned to their colleagues," explained Ante Vukičević, post-sales manager at the Sesvete branch. Computer diagnostics, he says, has been used since the 1990s, and in recent times there have been more and more software bugs on cars that are being addressed with updates . "While computers help detect problems, the human factor that brings experience and knowledge is also important."
We present to you colleagues in AutoZubak we call Dr. House for breakdowns that others can't fix!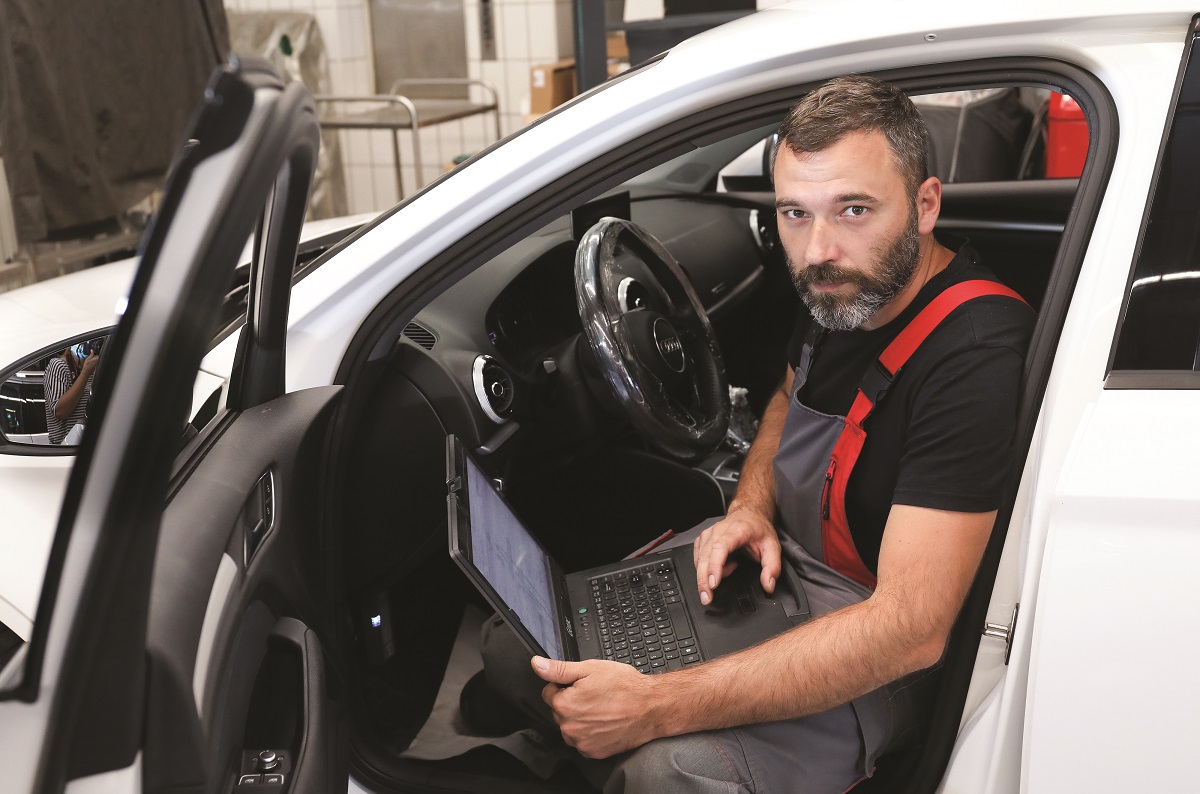 JURICA MATEJČIĆ, AUTOZUBAK SESVETE
"Dad pushed me to study to be an electrician!"
I started working at AutoZubak in 2002, right after high school , and unlike some of my colleagues, I studied to be an electrician, not a mechanic. This has now proved to be a complete hit .
I looked ahead, visionary . I loved cars in elementary school, but when I enrolled in high school as an electrician, my dad decided that he had better dedicate himself to cars and directed me to be an electrician .
Here at the company we have frequent trainings , which is great for me, and I like to do upgrades the most. "Computer diagnostics is the most useful thing because newer cars break down more often, and it can be anything.
KREŠIMIR ČIĆEK, AUTOZUBAK SESVETSKI KRALJEVEC
"I inherited my love of mechanics from my father!"
I started working here in 1997. When I first came and saw everything new, it was like I came to some fancy German company, and that was 24 years ago! I inherited my love of mechanics from my father, a retired car mechanic. I find paperwork the hardest, I'd rather disassemble cars.
Customers expect everything, it's not always realistic. The worst thing for me is when they come with, say, old Golfs that 'whistle' when you switch and want us to change something. I'm trying to explain that it's normal, but it doesn't always work, haha!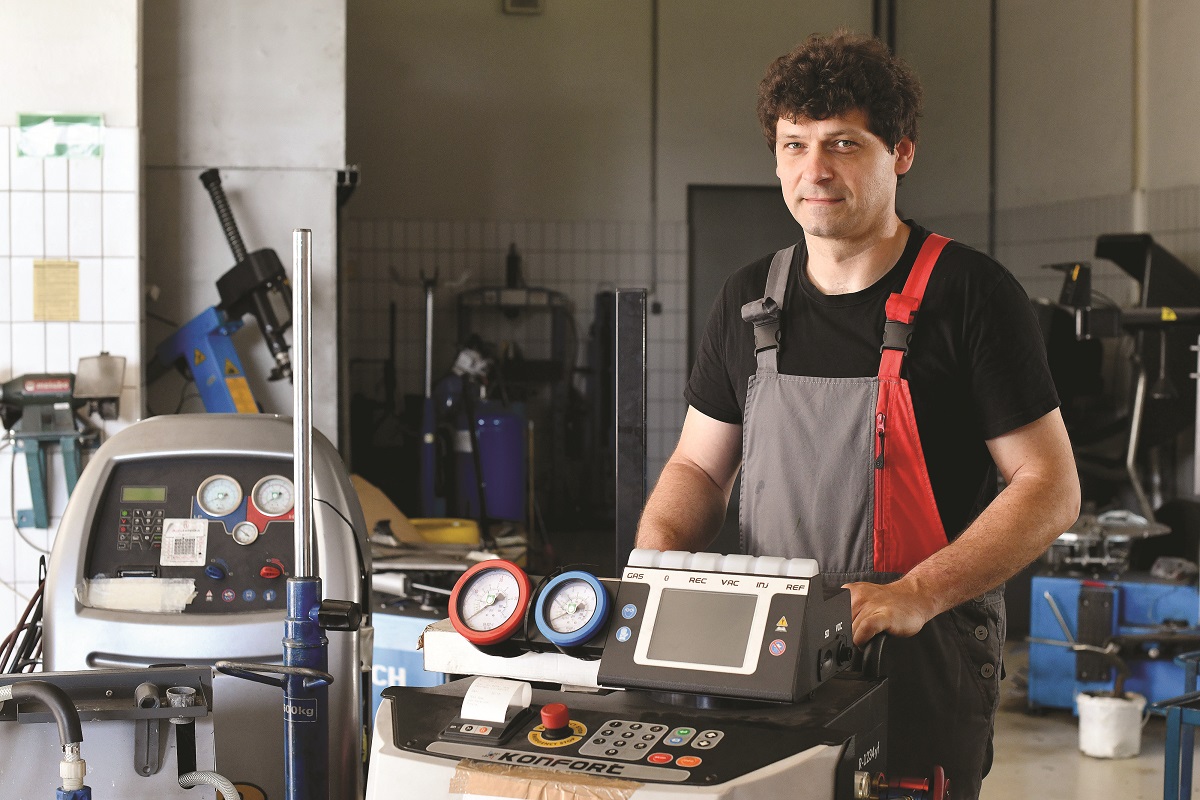 KORNELIJE BARBIR, AUTOZUBAK VARAŽDIN
"I prefer when the engine rumbles than when it buzzes!"
I have been working at AutoZubak since 2012. I am your old school; I like to upgrade, get my hands dirty.
One of the funniest anecdotes for me is probably the one when an elderly gentleman came to me because his car couldn't start. Turns out he didn't turn the key all the way , he just made contact. He didn't even have a new car, I don't know, it was summer, it's hot!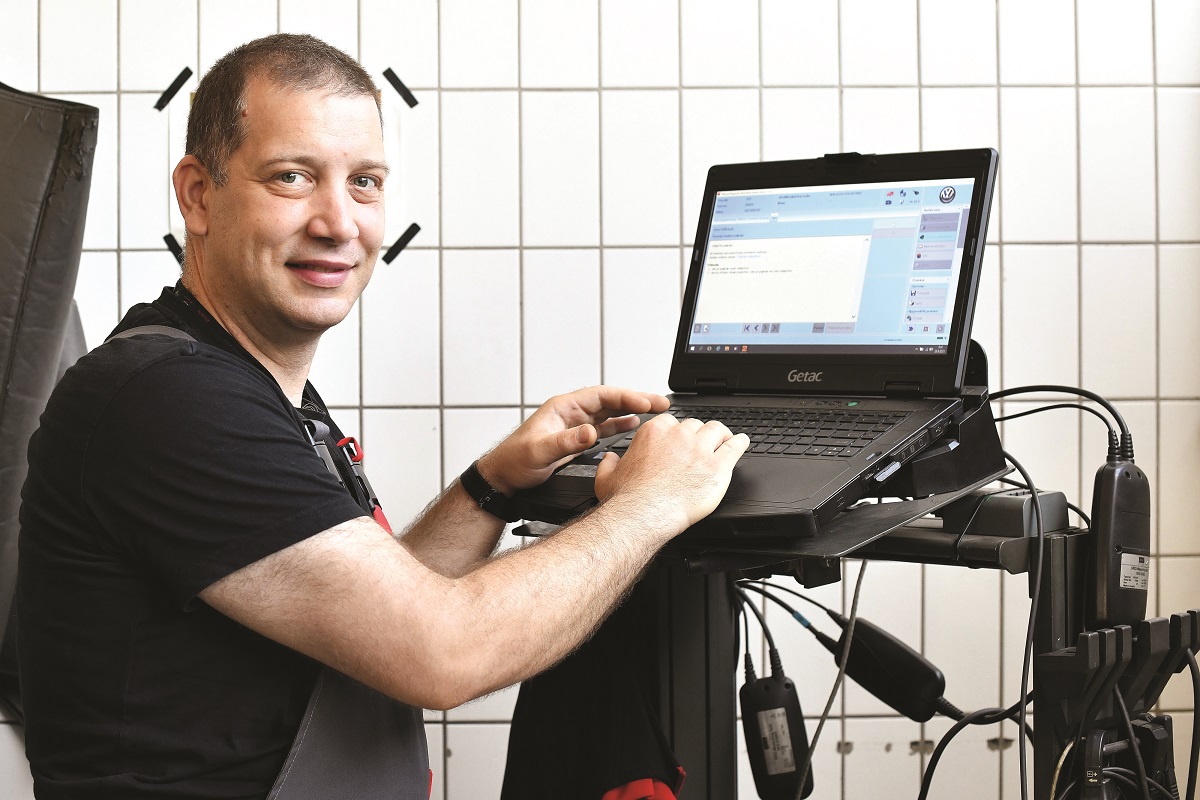 SVEN ZDRAVKOVIĆ, AUTOZUBAK VARAŽDIN
"It's easier for me to work with cars than with people."
The head of the Varaždin team of diagnosticians has been employed here for 17 years and, as he says, it is the most difficult for him to work with clients. With cars, he says, it's a lot easier. People sometimes come in a panic, thinking that half of their car is broken, and it turns out that it is actually just a fuse or a button, which is usually resolved under warranty.
The easiest is when you make a software update . I love services, for many they are the most boring part of work, routine, entertainment, but we have no relaxation. There is nothing we have failed to resolve. Sometimes we need more time for a problem, which is good because it is challenging, but everything is solved in the end!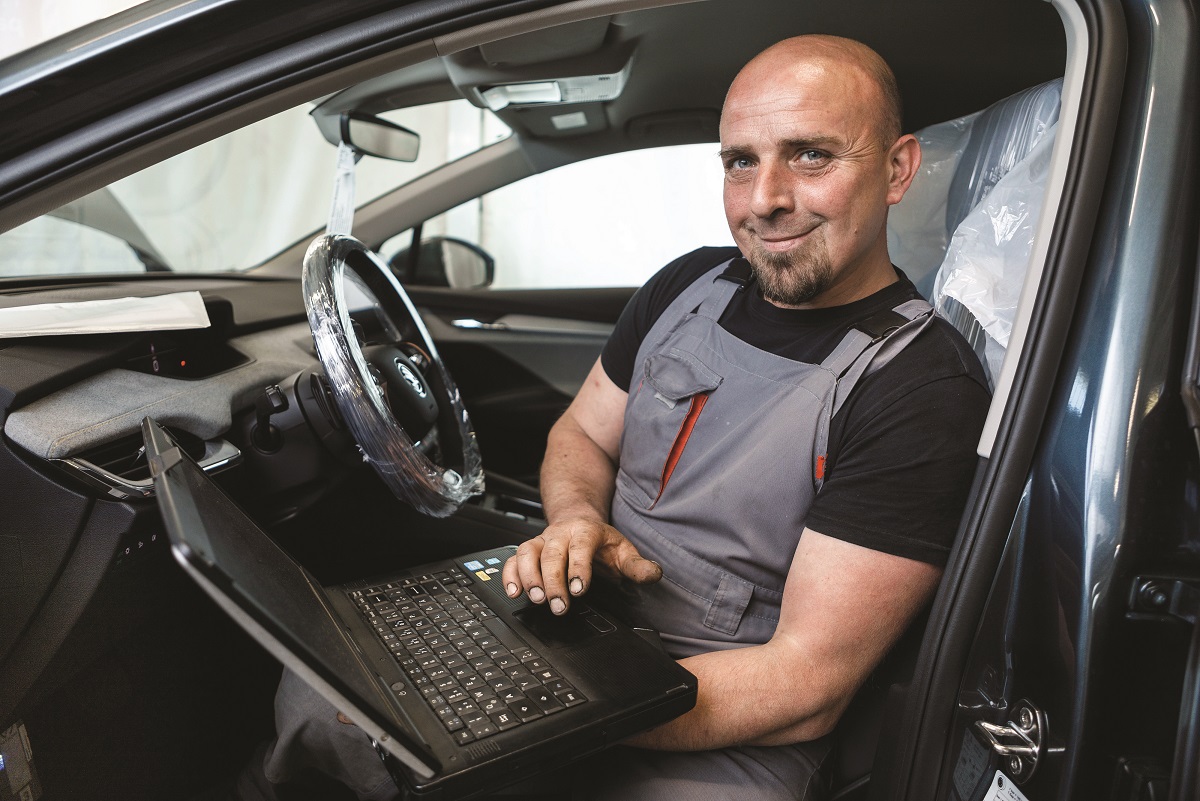 NEDELJKO GRGAT, AUTOZUBAK SESVETSKI KRALJEVEC
I've been here for 20 years and work is never boring. "
In addition to 20 years of experience, I also did three years of practice before that at AutoZubak. I'm obviously fine when I've stayed here for so long. The team is great, but everything is as it should be. There was no need for me to look for a new job.
I love cars and this job because it's never monotonous and boring. There is a wide range of fixes, and every day is different . Sometimes it's climate, sometimes it's electricity or getribe.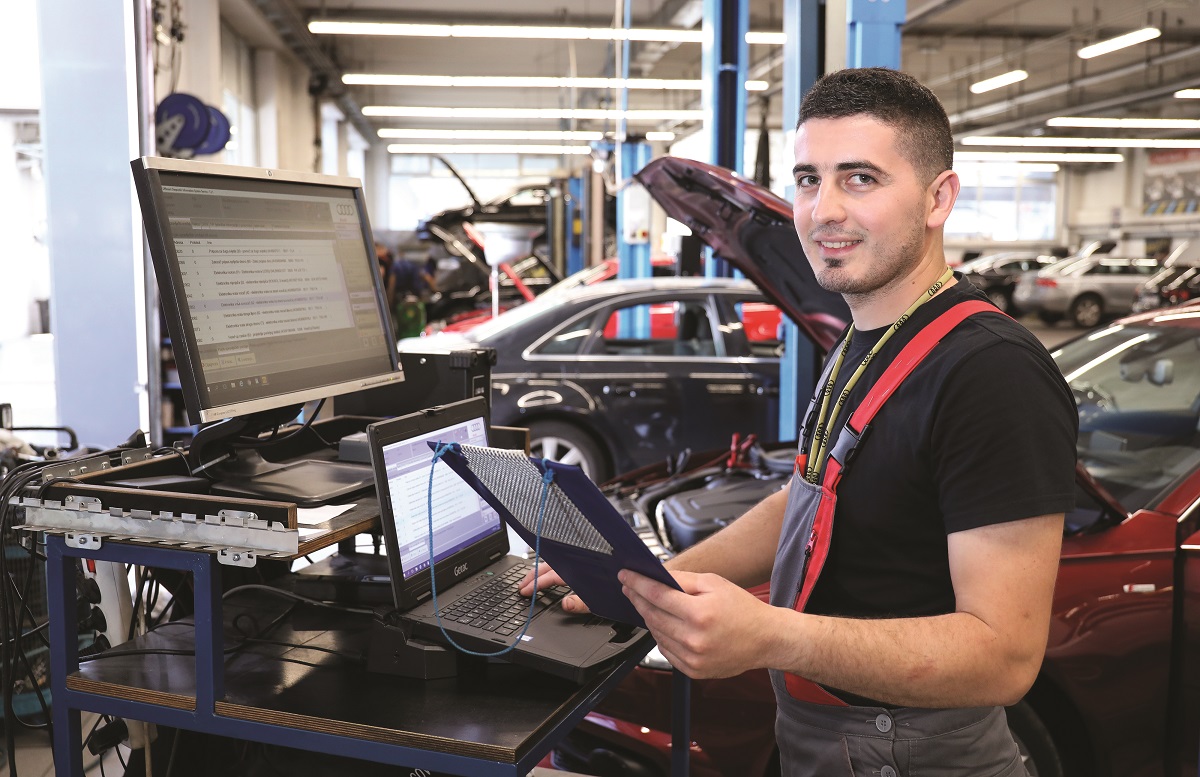 MARIN PAŠALIĆ, AUTOZUBAK SESVETE
"I like car electronics the most, it's more fun!"
I've been in this job for a full 11 years, and I'm another in a line of those who came and stayed after high school . The first thing I started doing in practice and my first job was with electronics, and then they switched me to mechanics.
However, I prefer electronics – there are more thoughts to come up with a solution. Before cars were less complicated, components were simpler, now it's harder.
TOMISLAV KOVAČIĆ, AUTOZUBAK SESVETE
"It's fun to work on car infotainment !"
In June 2021, I celebrated a full 20 years in the company, and as an advantage I emphasize the constant schooling and progress in business and knowledge. As soon as the new model comes out, they send us to education. What I like most is working on a laptop, making a diagnosis and fixing a malfunction before I even go screw up the car.
I like electric cars and electronics in general. I trained to be an auto electrician, so this progress is in my direction. It is most complicated when a new problem arises. Then we need a few days to fix the fault.
I am glad when I can explain to people how the systems work and that it is just a mishandling. They will be grateful to me for learning something, and in most cases they don't even have to pay because the repair is covered by the warranty.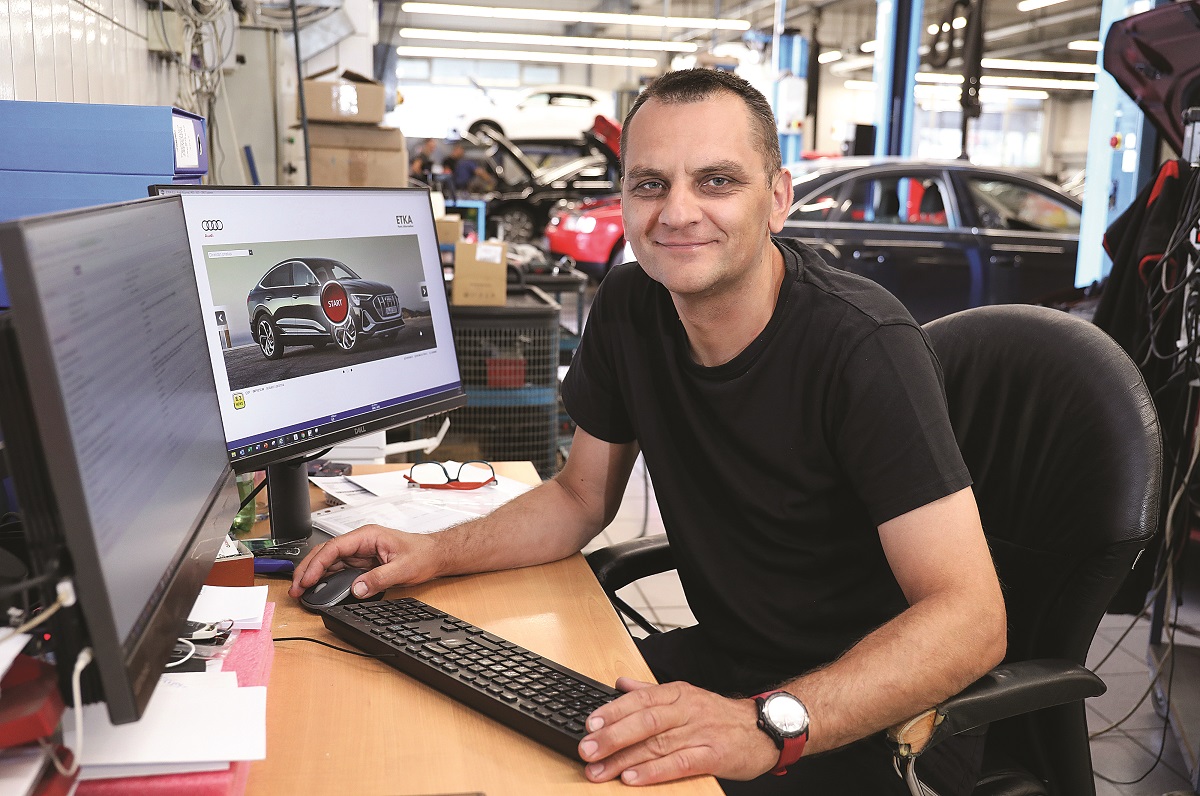 TOMISLAV STUBLIĆ, AUTOZUBAK SESVETE
"When I'm tired of all those lights, I'll screw up some screws!"
Tomislav is the main and most experienced diagnostician at AutoZubak Sesvete and solves the biggest and most complicated problems. I have been here for 22 years and I am happy for the vast experience I have gained.
The hardest thing for me is when people come and say "some sound is heard". This is very general and the computer cannot determine the sound so you have to make sure you hear the same thing as the party. Most of all though I love when the car won't start, then it's a problem that's noticeable! I can see if it's ticking, hiccuping … And when I'm tired of all those lamps, my favorite thing is to screw in a screw!
ANĐELKO SOMEK, AUTOZUBAK VELIKA GORICA
"I'd rather dig up an engine than look at a computer."
After 24 years at AutoZubak, my favorite jobs are when you don't know where the mistake is. It takes me 10 hours to research what and how. You have to love this job. Regardless of the progress and computers around us, you need to know all the engine parts and how they work with each other.
We used to do generals, dig everything up, carry parts for processing, grind, adjust, measure … Now a new engine comes and just switches. It used to take longer. Sometimes my colleagues and I are more advisers than mechanics. People sometimes think that nothing works for them, and for example they do not have bluetooth turned on. Or they think the rear wiper broke because it fires on its own, and that's how they actually set it.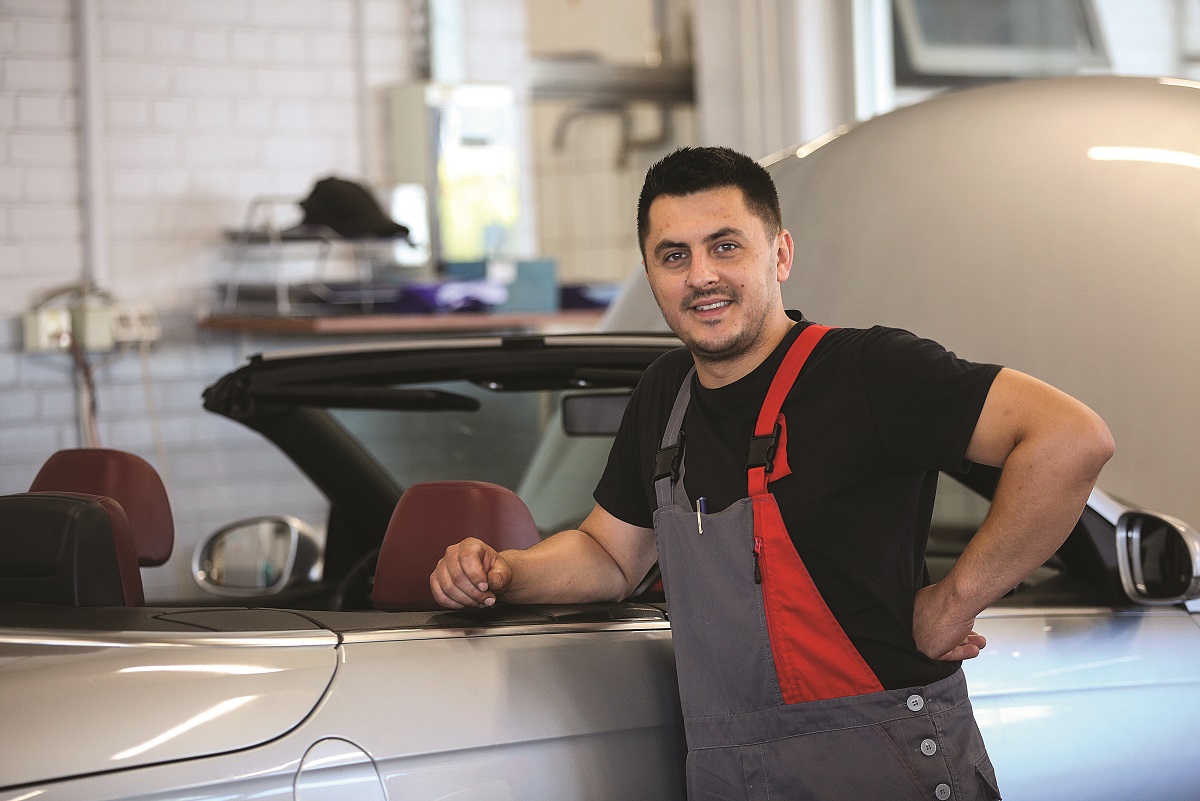 IVAN DVORNEKOVIĆ, AUTOZUBAK VELIKA GORICA
"People often don't understand the cars they drive."
Right after high school I got my first job here and have been here for nine years. It often happens that people do not understand what they are driving because they are switching from old to new cars.
Older generations have not yet fully mastered smartphones , let alone understand all the features that new cars have. It takes about half an hour for a complete diagnosis, but then the human factor is very important during the repair.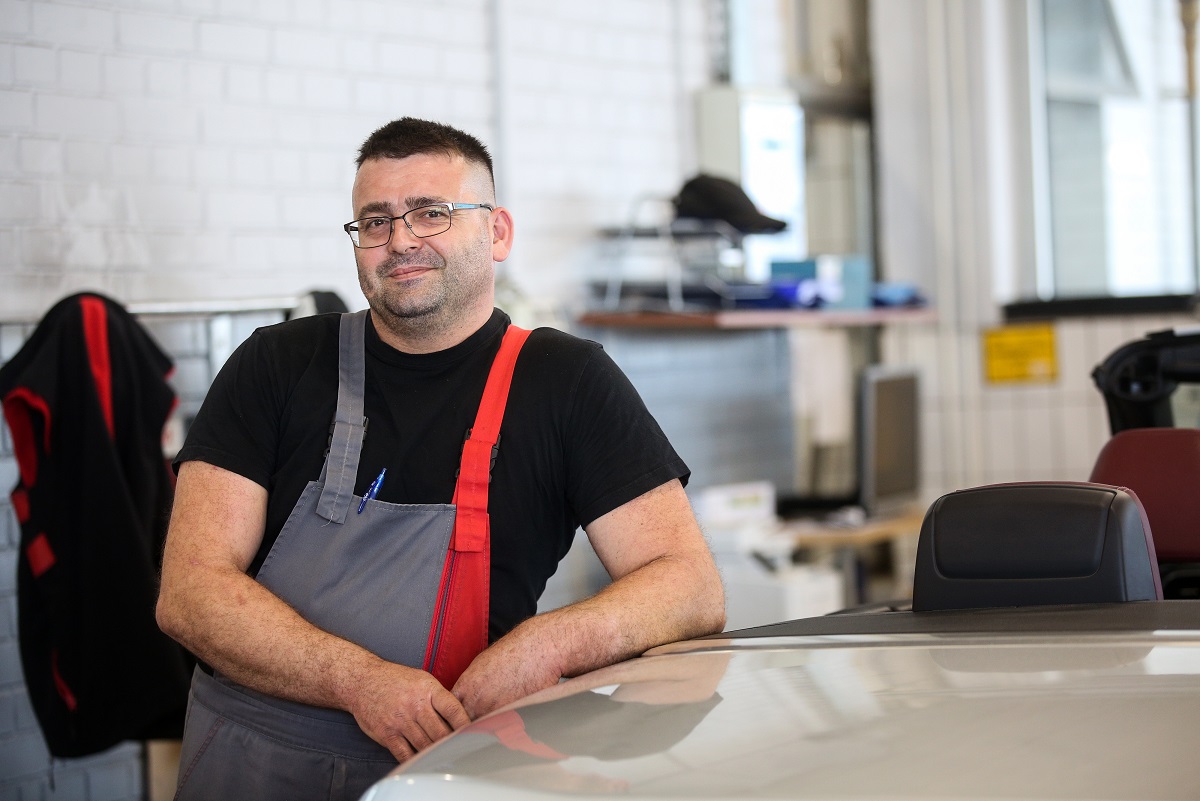 BORIS BENKOVIĆ, AUTOZUBAK VELIKA GORICA
"My son will join me here next year!"
I come to work every day from Kupljenovo, and I have been working at AutoZubak since 2007. In the beginning, we worked without diagnostics, then it was classic electricity, and now this is fine. I do not hide that this is better for me because it is simpler. Of course, the human factor is still the most important thing, diagnostics only directs.
I'm not a fan of new cars because software often breaks down, most problems are with infotainment , heated seats are "creaking", music doesn't work, it's all something that software solves. Next year, I hope to be joined at work by my oldest son in practice!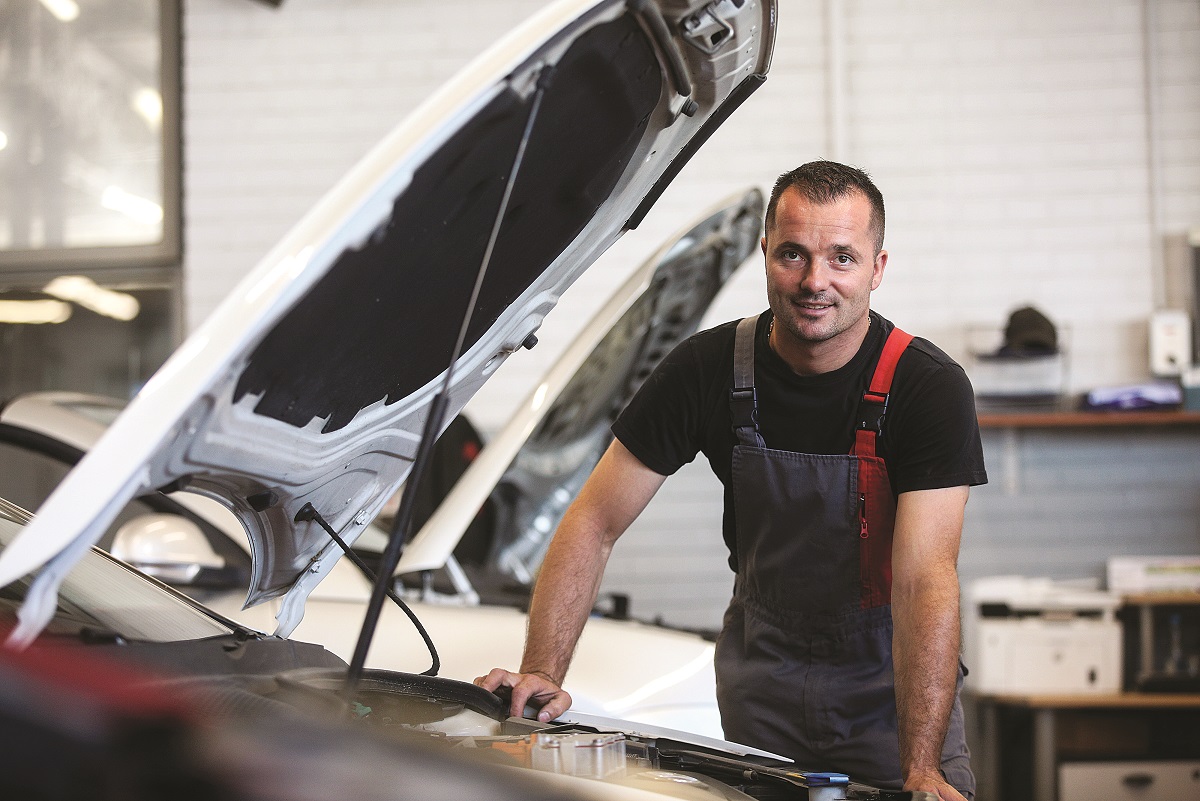 IVICA MLINARIĆ, AUTOZUBAK VELIKA GORICA
"Once a little cat jumped out of car engine!"
Although I didn't do diagnostics from the beginning, today I do everything , it's intertwined anyway and one doesn't work without the other. I have been in this job for 16 years, I started right after the army. 'Every part of the business has its charms and I could hardly single out what I love most .
"I prefer ordinary cars to electric ones , primarily because of the range, and when it comes to repairs, I haven't had much opportunity to work on electric cars yet. It's always fun in the workshop. I remember once a little cat jumped out from under the hood . I have no idea how she survived coming to us. Fortunately, nothing happened to her, and she was not the cause of the problem, which was also quickly resolved.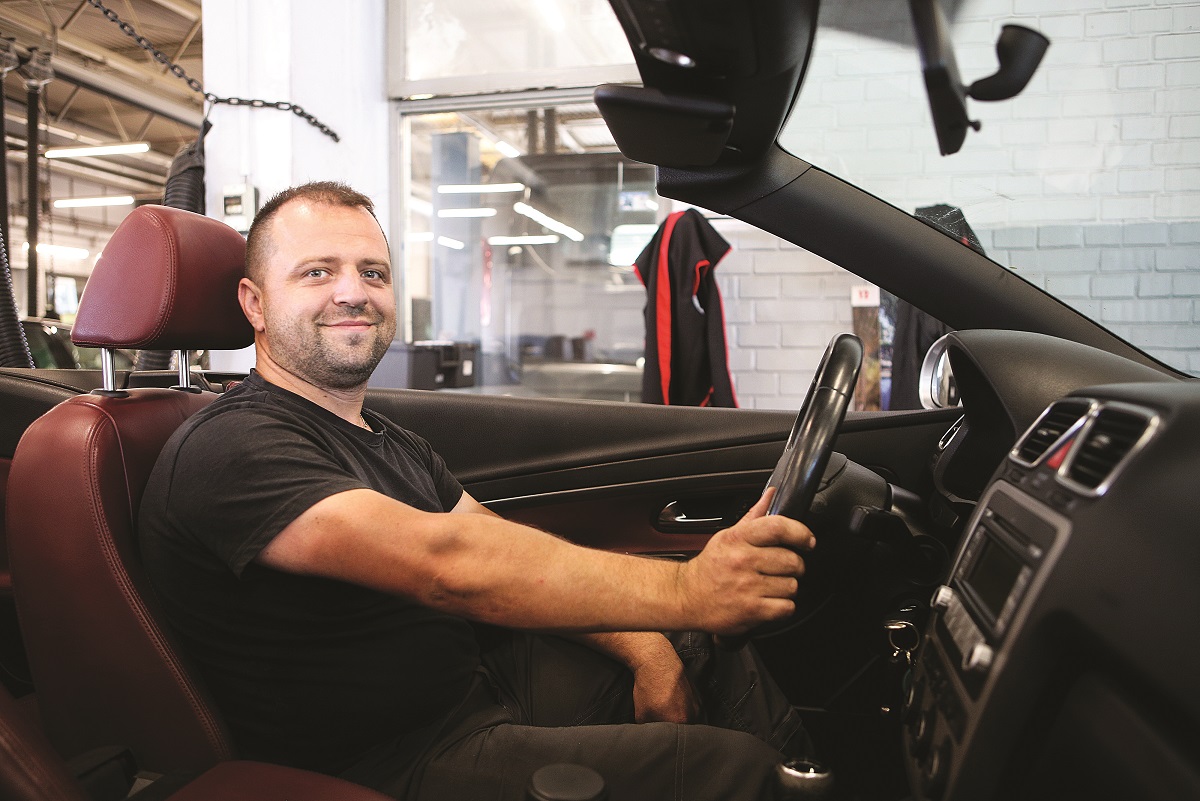 DUBRAVKO ZLAČKI, AUTOZUBAK VELIKA GORICA
I drive 50 miles to work every day.
Even as a kid, I used to dig in cars and it was logical for me to finish high school as a car mechanic. I come to work from Tuheljske toplice, my colleague Boris and I travel 50 km. Technology is moving forward and that is positive, but the problems are always the same.
One day a man came to me who didn't notice that his brakes were completely worn out . He didn't even hear the sound of scraping sheet metal against sheet metal. Fortunately, he came to the regular service.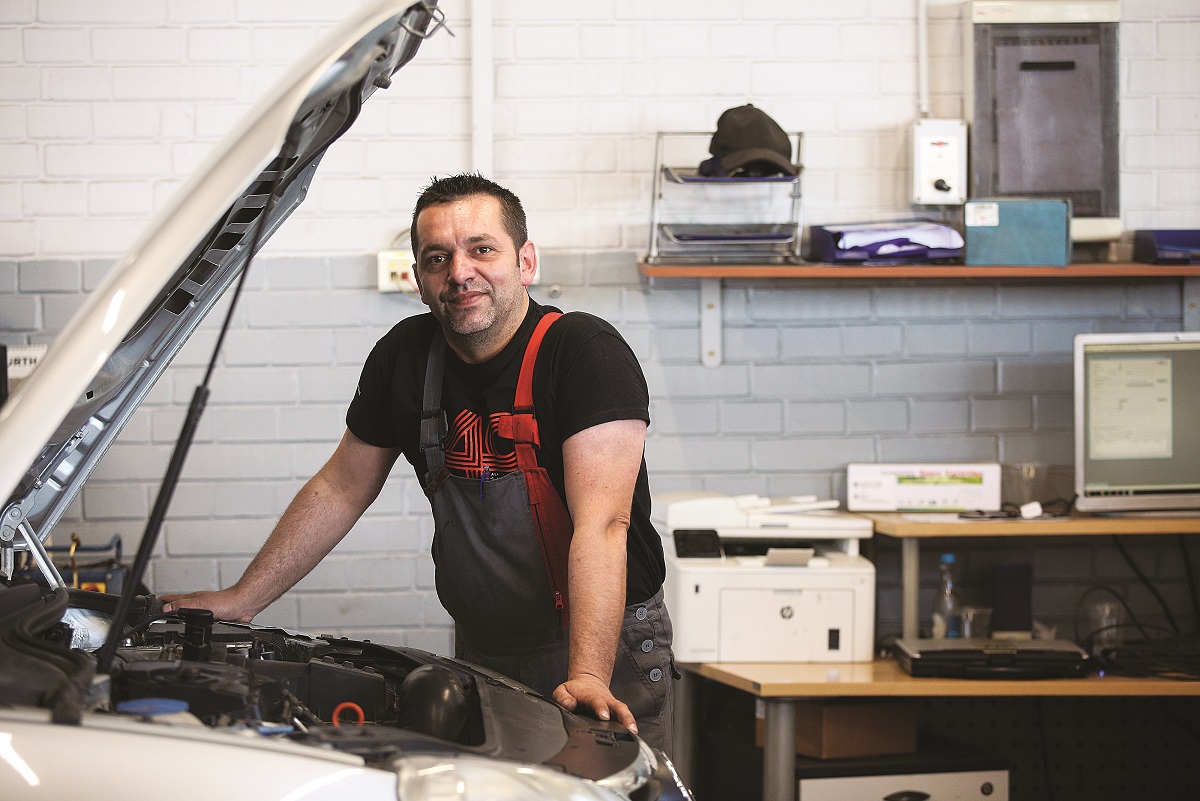 MIROSLAV JAKUNIĆ, AUTOZUBAK VELIKA GORICA
"Once we dug up the whole car to get the snake out."
I have been working for AutoZubak since 2004. An event I will never forget was when I had to take the snake out of the VW Passat's ventilation. The owner was dealing with snakes, and one escaped to the car's ventilation and died there. We had to dig up the whole car to get it out and it wasn't very comfortable. Before us he was on three serves and no one wanted to take out the snake
Old school I prefer cars to new ones because I still prefer those older engines to electric ones. And although computers help and facilitate a lot, again it all comes down to the human factor .
MARIO ŠTRLEK, AUTOZUBAK VARAŽDIN
"I was sent to Cuba as a reward!"
I have been working for AutoZubak for 16 years, and I have been dealing with mechanics for more than 20 years. I won the Golden Badge for the best mechanic five years ago, for which the company rewarded me with a seven-day trip to Cuba and a pocket money.
But I am not only appreciated by the company, but also by the clients – once the client told me before the final control that something was wrong and that we needed a test drive. He drove me to a coffee shop and treated me as a thank you! The work is now more intense than before, it is more dynamic and something new is learned every day .
JOSIP TOŠ, AUTOZUBAK SISAK
"Bigger breakdowns are also a bigger challenge for me."
I am currently working in a branch office in Sisak, but there are no problems and I am getting everything. At this time when there is a mass of electronics , people often come because they have not studied everything. I don't mind, I explain everything to them.
Still I prefer bigger breakdowns, it's a challenge for me. Simple things bore me.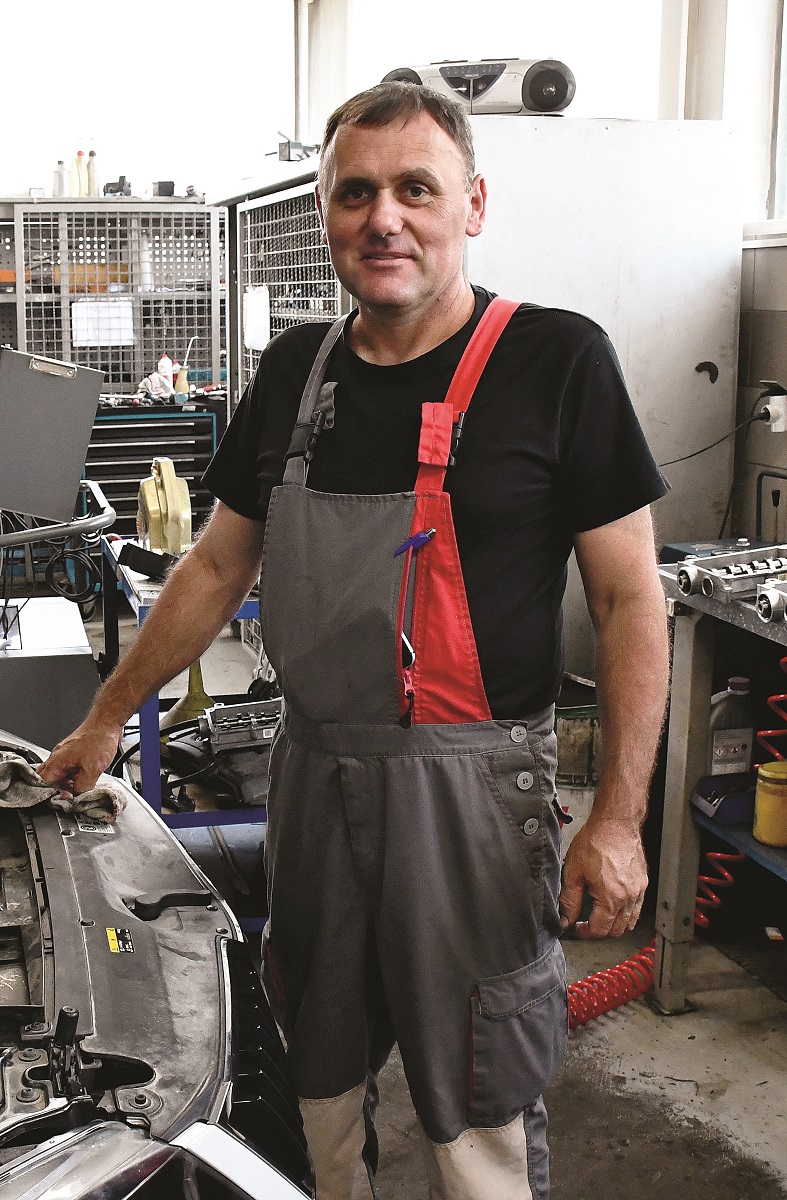 IGOR MARKANJEVIĆ, AUTOZUBAK POŽEGA
"I'm old school, I prefer mechanics."
Computers make it easier to find fault and speed up work, but I'm old school. I prefer pure mechanics . And motorcycles are more complicated today than before, and there is often a lot of work to do because people are pushing everything and disturbing something.
ADRIAN SORIĆ, AUTOZUBAK OSIJEK
"Everything is solved with new software"
Since the beginning of my career, I have been employed as an electrician, although I ended up as a car mechanic. As the biggest bizarre thing at work, I point out the things he finds in cars, from little cats to hidden cell phones.
If someone had told me 20 years ago that I would solve all the problems on the car with a computer, I would not have believed him. And now fix most of it – new software !