We talked to Ines Šarić , Deputy Head of the Property Management Department at AutoZubak Sesvetski Kraljevec, who came to the company as a student and stayed – for 18 years!
How did your business start?
I was born in Zagreb where I graduated from two faculties; Faculty of Traffic Sciences and the College of Economics, and towards the end of my studies I was looking for a job, just to make money. I came to AutoZubak in January 2004 through the Student Service, and my job was to enter data into a new HR program. My mother, who is now retired, worked at AutoZubak. After three months I got a job and – stayed.
What is your secret for good work?
Organization, organization, organization. The job I am currently doing is very fulfilling for me and it suits me. I am positioned in Sesvetski Kraljevec and I am the link between the Management and the branch. I coordinate a team of about ten people and the organization is my primary business and private priority. I have to coordinate well the needs and desires of my children, as well as the whole team of people at work, which is not always an easy thing.
What has changed the most since you started?
Well, first of all, I wasn't the mother of triplets hahaha! The atmosphere at work used to be more relaxed, we were young and had time. And since I became a mother of three, I have to organize myself well both at home and at work.
How's with the triples?
Mia, Franka and Gabriel were born in the 34th week, and are now happy and active 11-year-olds with their great characters, curious inquiries. Every day with them is a new opportunity to learn patience, organization and uncompromising love. I have two hands, and there are three of them, so at the beginning we all jumped in to help. I think they helped me a lot to get organized in business.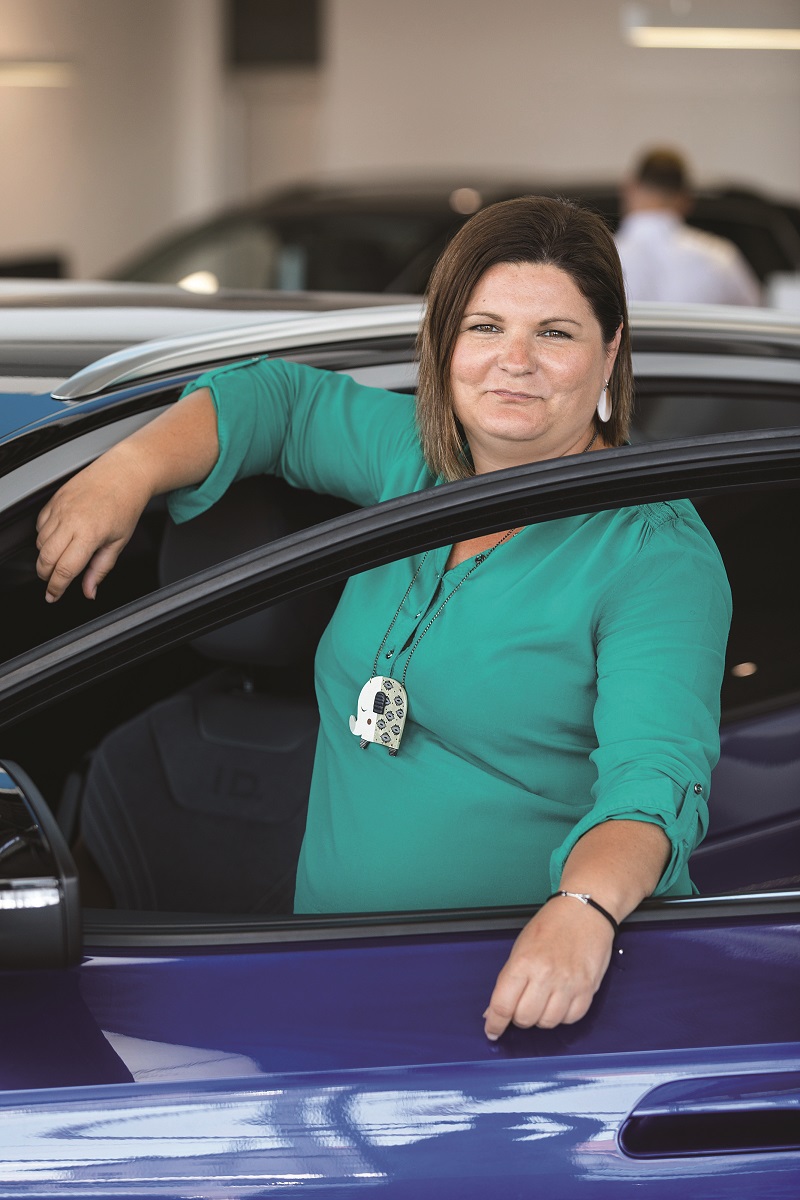 Which position do you remember the most?
In my career since 2004, I have changed several jobs: in 2004 I was a business secretary in the Management Office, in 2009 I was promoted to the Human Resources Department, then I worked as an occupational safety expert and head of the asset management region. Deputy Head of the Asset Management Department. The position that has remained in my fondest memory is probably that of a business secretary in the Office of the Management, very probably because of my youth and madness, without some big worries…
How is the atmosphere at work?
I grew up in this company, I acquired all the work habits, this company made me the person I am. The best proof that I am satisfied at work is that it has not occurred to me in my entire career to look for another job. I don't even have a resume, haha! The people I work with have become my friends, godparents, real family. I work for the company as if it were mine, and I come to work without stomach cramps and I am really looking forward to all the new challenges.
Colleagues about Ines:
Mother of three beautiful children, entrepreneurial, fast, collegial, friend …! – Dubravko Skender
Diligent, experienced, true professional, she solves everything with a smile on her face! Our Šarićka is irreplaceable! – Maja Alerić Gregurek
An excellent colleague, a shoulder to cry on, an ear to listen to, my centripetal force in the business circle. An excellent driver with a certificate for transporting people with insurmountable fear of the road. – Marina Bazijanec