Over the years, the car accumulates a large number of scratches, larger dents, bumps and cracks in the paint. In this case, you need a quality tinsmith repair. Varnishing is one of the most demanding segments of after-sales that requires expertise, experience and patience.
The biggest challenge in the business is to increase efficiency, ie speed up the drying process in order to meet deadlines. The paint job is one of the most sought-after jobs in the after-sales segment because it requires professional staff with knowledge, experience and a calm hand.
Finding a skilled workforce is also a big challenge because despite the excellent conditions offered by the Zubak Group, this profession is still not attractive enough to meet the demand for employees. The state curriculum and enrollment quotas do not benefit these professions either, so Zubak Group independently and actively recruits and popularizes this profession among young people.
Zubak Grupa has eight large service centers, and six are equipped with bodywork and painting workshops with nine thermal paint shops.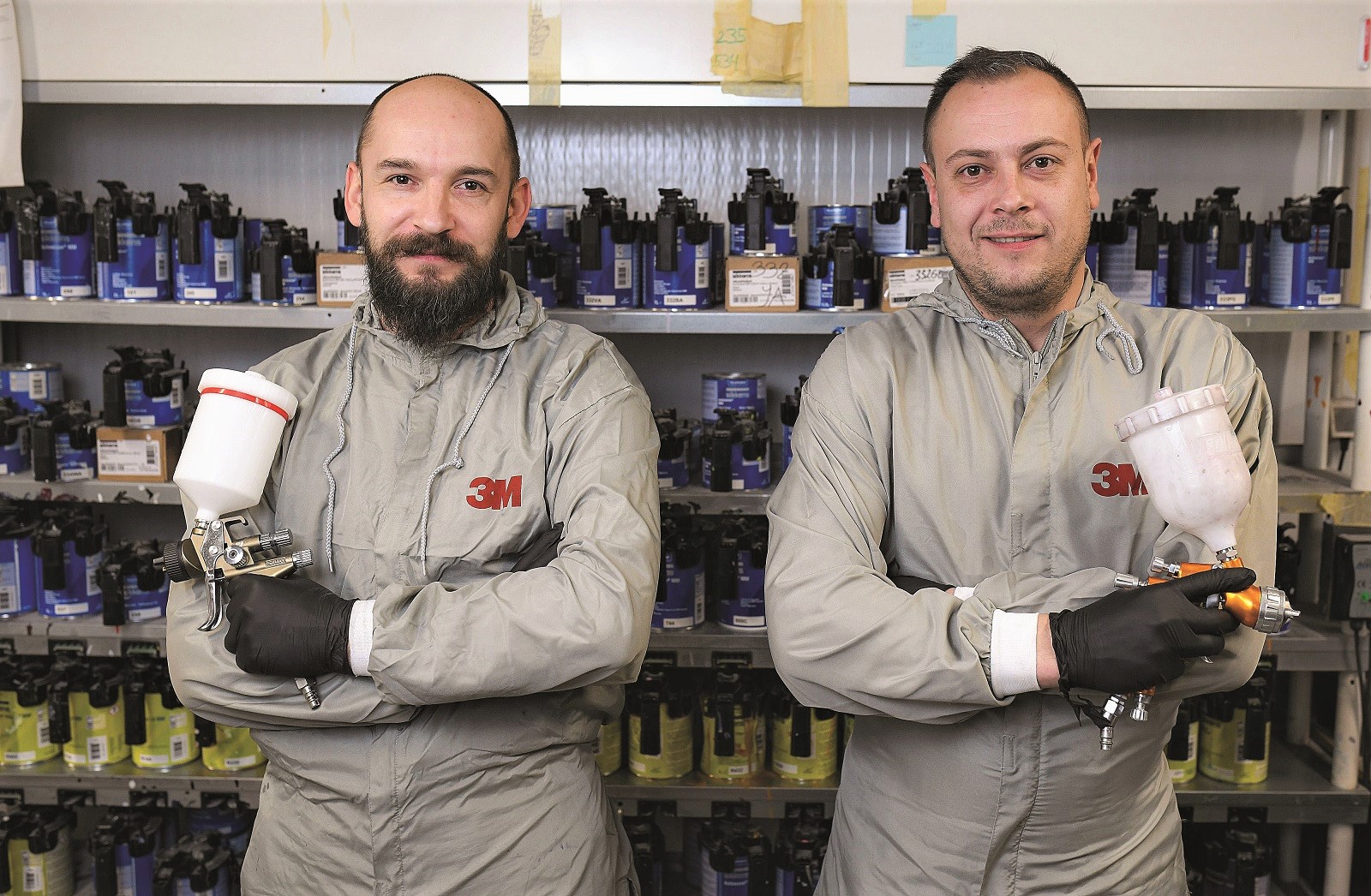 DANIJEL KOVAČEVIĆ, AUTOZUBAK SESVETSKI KRALJEVEC
"The hardest part is working on cars destroyed by hail"
Danijel has been working at AutoZubak Sesvetski Kraljevec since 2019.
– There are new challenges every day, but no part of my job is a problem. I like to paint the most, I like it so much that I don't even consider it a job. We have the biggest job when we prepare a car that was damaged by a fight. Detailed and extensive preparation is needed to return the car to its original condition.
– The bumpers suffer the most, especially the front ones. It is a constant in every day. I love when clients have extra requirements. For example, one owner of a Porsche GT3 wanted us to completely paint the front end because of a couple of barely visible stones. We were supposed to grind everything, but we really enjoyed that car.
TOMISLAV ČERGAR, AUTOZUBAK SESVETSKI KRALJEVEC
"The most demanding are brown and gold color tones"
Tomislav has a total of 15 years of experience, five of which are in AutoZubak.
– How much has the job changed? A little, but clients have become more demanding. It is expected that the car will look like it came out of the factory after the repair. Unfortunately, repair is repair.
My favorite part of the job is just varnishing of course, and I have to be the most precise when mixing colors. Then a calm hand is the key factor. I measure everything in grams and it must turn out perfectly. Gold and brown tones are the most ticklish for me.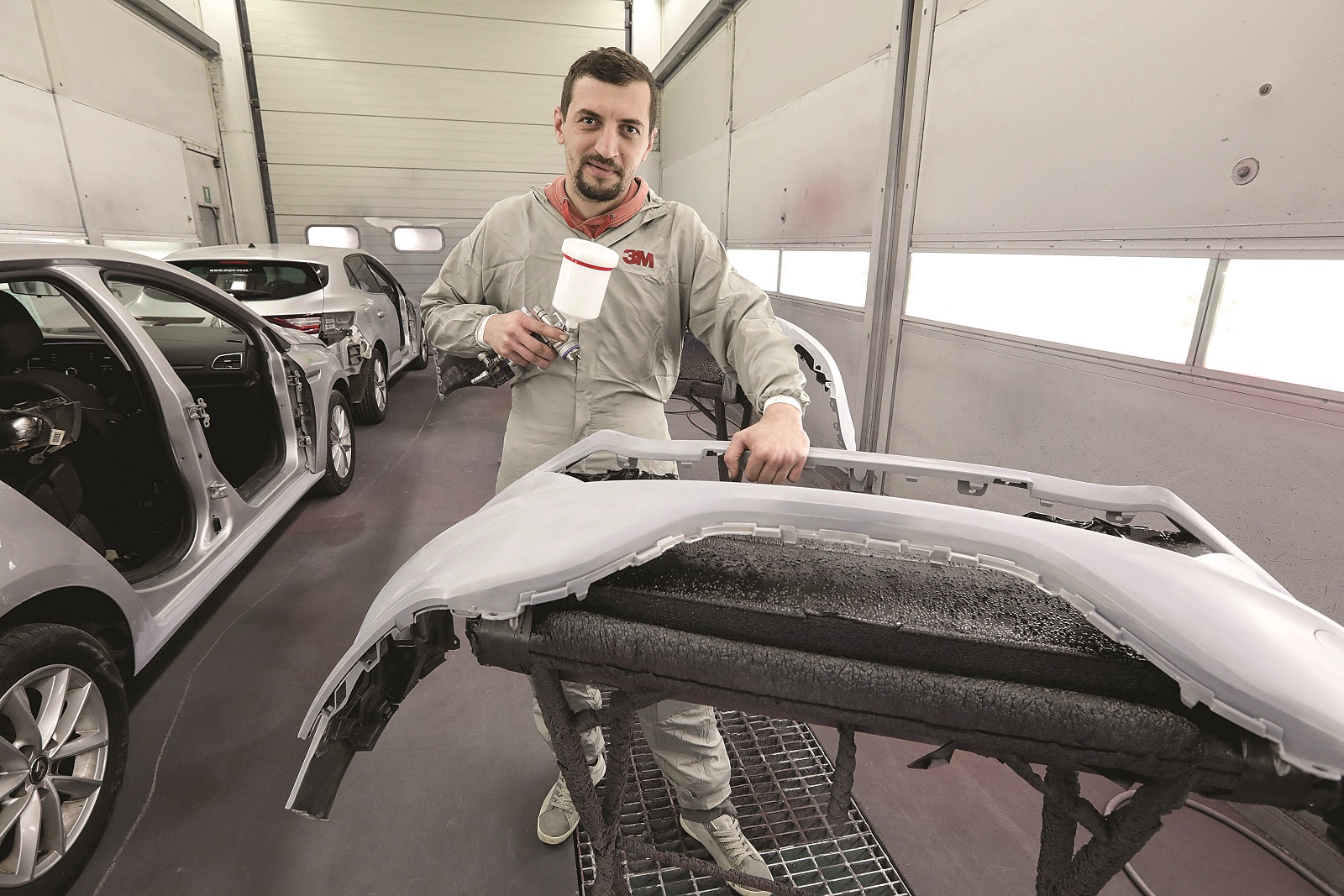 ANES SEJDINOVIĆ, AUTOZUBAK SESVETSKI KRALJEVEC
"Newer cars are easier to paint than older ones"
Anes is the youngest in AutoZubak, he has been working for 3 years, but he has been working since he left high school.
– Automatic paint mixers shortened the whole process by at least half an hour, but newer cars need to be painted longer because of the three-layer paints, so everything ends up the same. My most problematic color is gold.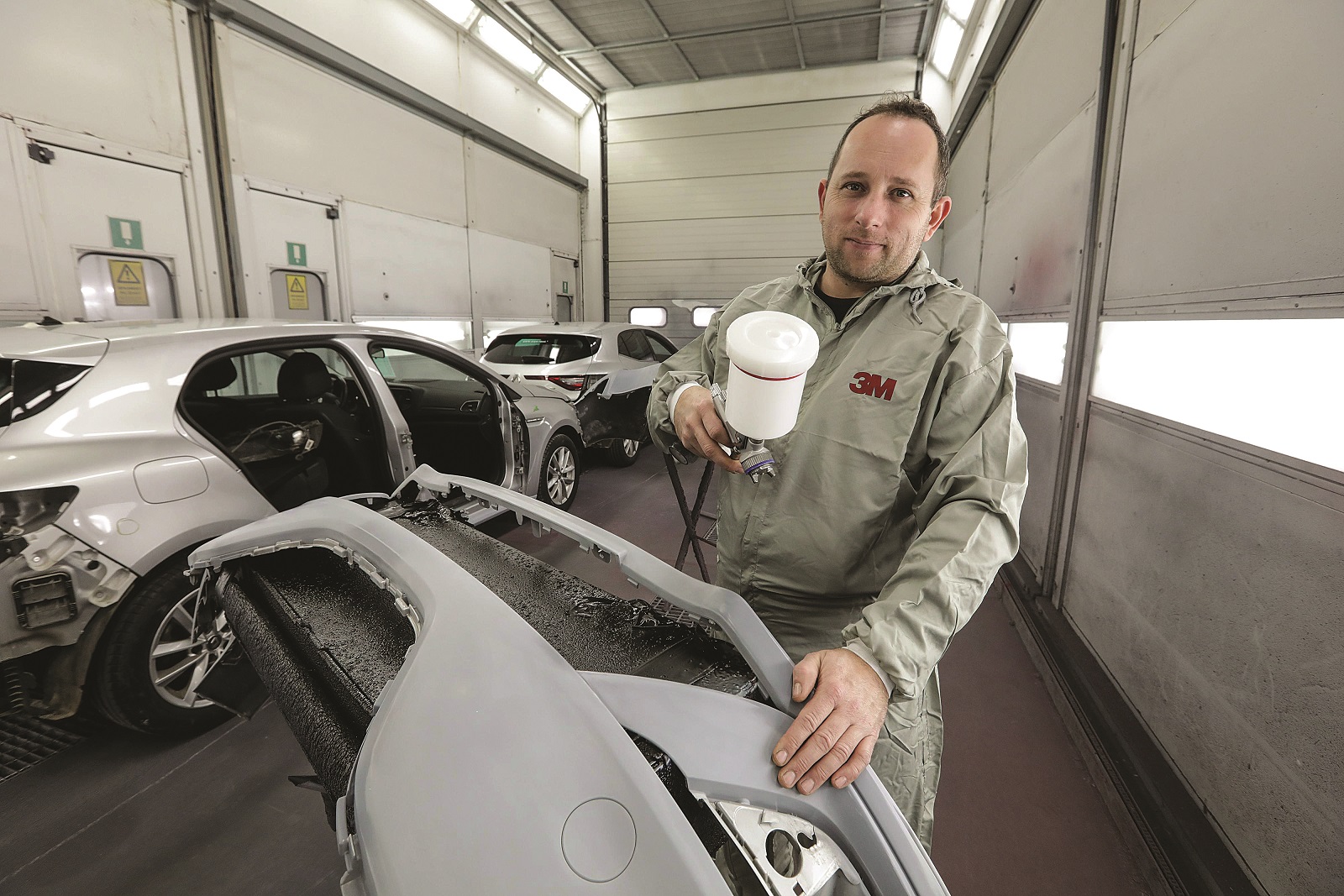 DAMIR CEROVEČKI, AUTOZUBAK SESVETSKI KRALJEVEC
"As a rule, the more beautiful the color, the harder the coloring"
Damir has been painting for 17 years.
– Although some jobs are easier to do now, such as mixing paint, some parts of the job have become harder for me. We used to record color, then do samples to match the tone, and now we have automatic mixers, which makes the process easier. However, there are more and more three-layer paints, which prolongs the process, so we get the same. We repair cars destroyed by hail for the longest time, which can take up to a week.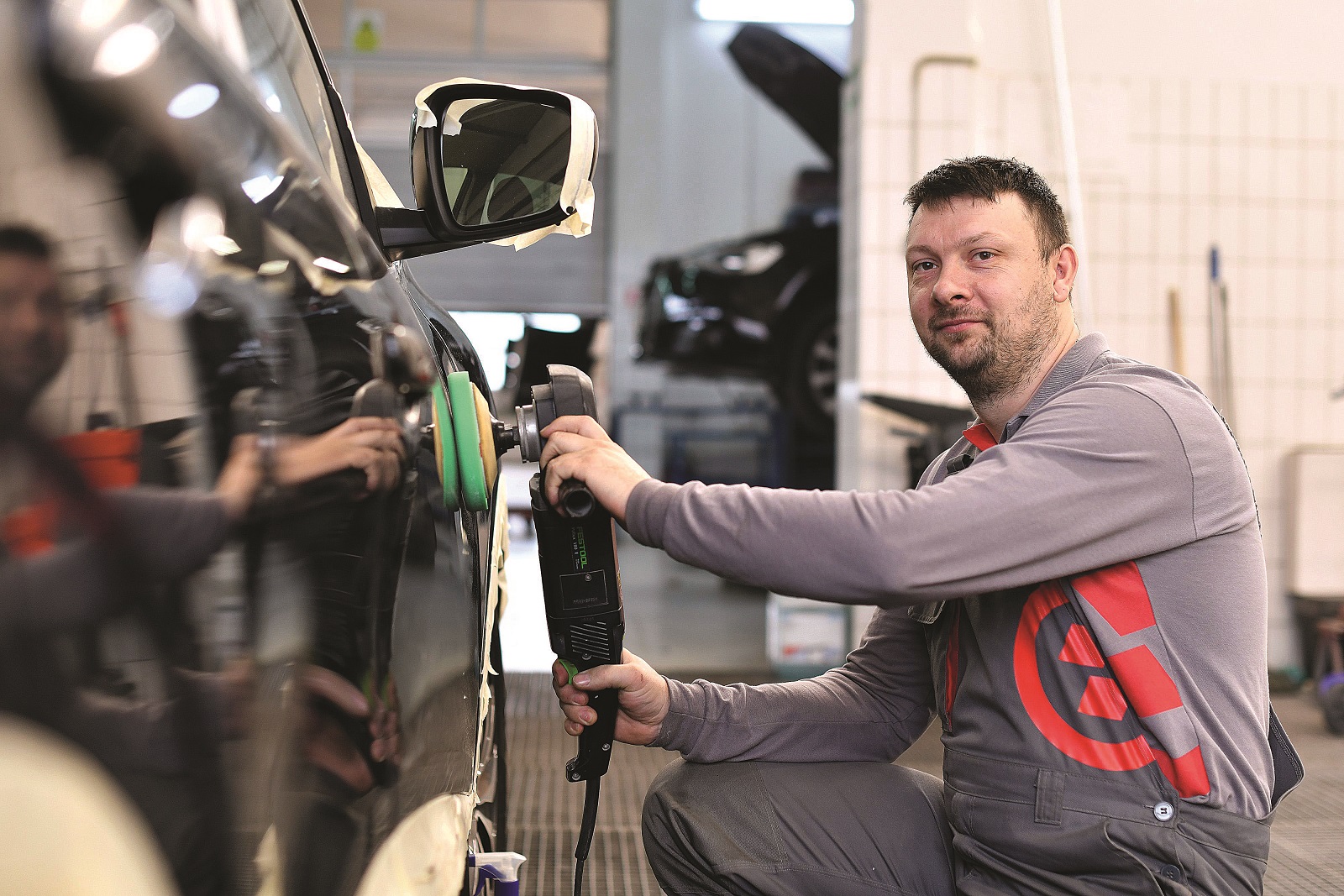 TOMICA MIHALINČIĆ, AUTOZUBAK VARAŽDIN
"The more damaged the car, the more I enjoy working!"
Tomica has been working as a painting technician for 15 years, and as he says, the work in his Varaždin branch has increased by at least 100 percent.
– The types of repairs are the same, but the clients are more demanding. Everyone wants new parts, while we would rather fix them. Mostly it depends on the insurance and not on us or the clients. My greatest pleasure is working on badly damaged cars, the result is more satisfying!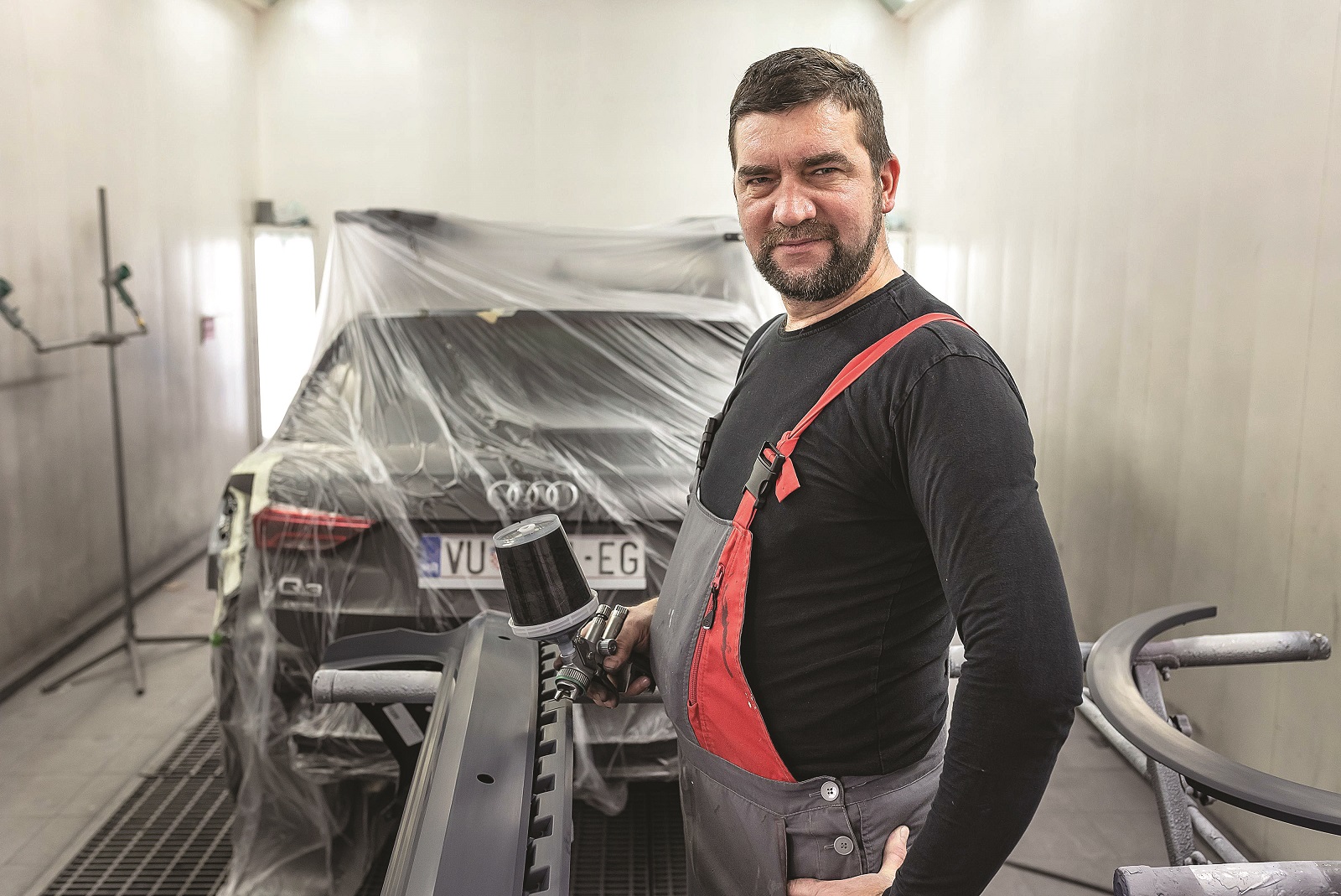 VJEKOSLAV KOLARIĆ, AUTOZUBAK OSIJEK
"We are artists in our work and every work is unique!"
Vjekoslav has been working at AutoZubak for 15 years and adores the team he works with.
– Which is very important because sometimes I see them more often than a woman, haha! We painters are 90 percent dependent on tinsmiths. If they flatten the sheet metal well, we don't have much to do. But when I have to play a sculptor, then I need more magic! I love my job, the only problem I get is when they give us too few hours from insurance. Well, you can't even make a cake in 2 hours, let alone repaint the whole car! But we are addressing that as well.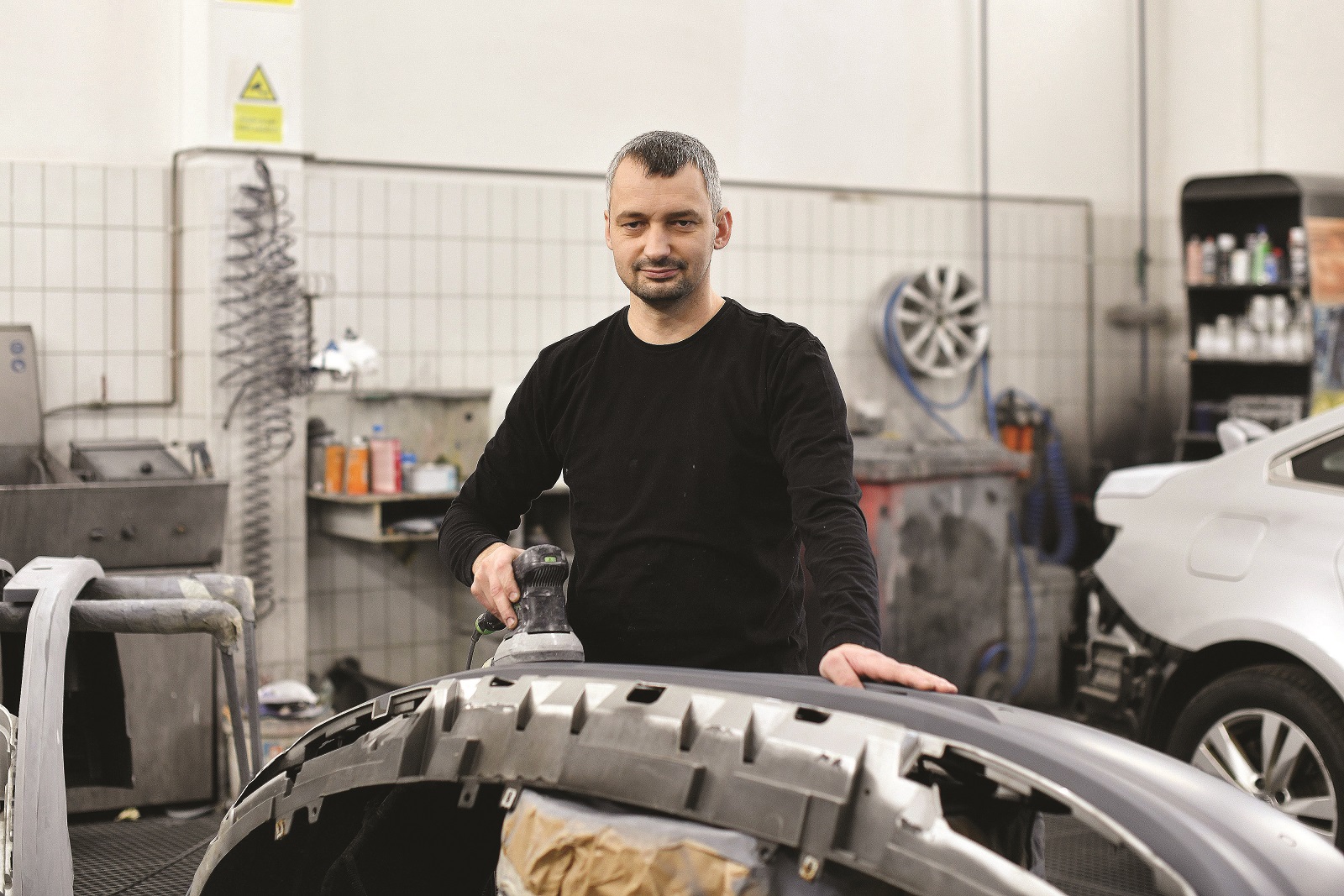 ZORAN ČEKUNEC, AUTOZUBAK VARAŽDIN
"It's easier for me to fix straight bumpers than new curves"
Zoran came to AutoZubak 4 years ago from industrial painting and says that it is easier for him to paint cars than big machines.
– Plastering is the hardest part of my job because it is increasingly difficult to get a plane on today's cars. Before, everything was flat and square on cars, so the puttying was easier. Now the cars are nicer with all these curves and curves, but they also make our job quite difficult.
NIKOLA BUNJEVAC, AUTOZUBAK VELIKA GORICA
"What relaxes me the most is taping the car"
Nikola has been working at AutoZubak since 2003, and he does not see the biggest change in the quality of work, but in people.
– The quality of work is always at a high level, but clients are increasingly demanding and impatient. Bumpers and mirrors used to be plastic, now it's different. My favorite part of the job is taping the car, it relaxes me.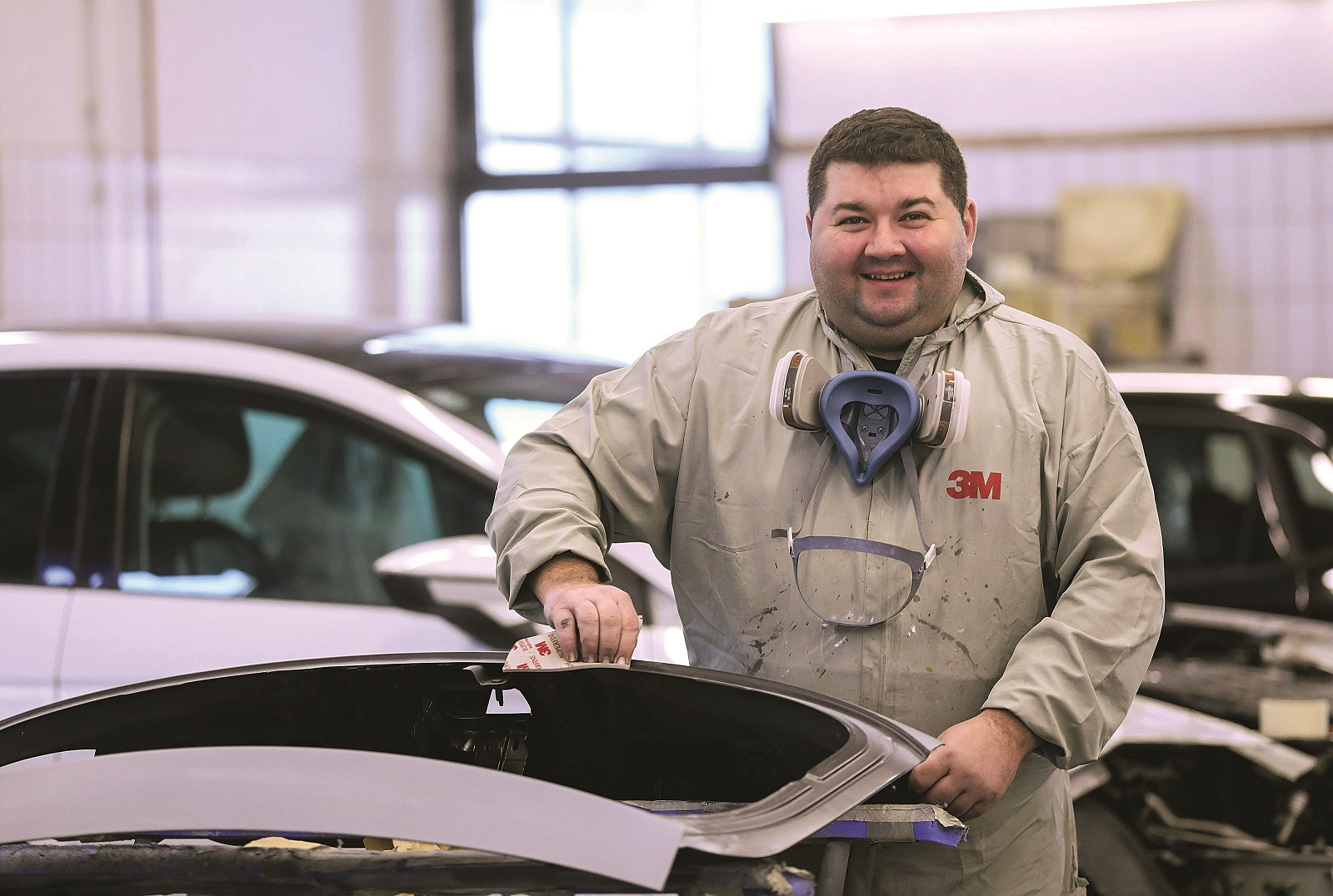 TOMISLAV KOVAČIĆ, AUTOZUBAK VELIKA GORICA 
"Women's customers ask us more questions than men"
Tomislav joined AutoZubak in Velika Gorica in 2005, just before his 18th birthday.
– Modernization of work has taken off, there is more and more plastic on cars and they are more complicated, at least for my part of the job. The most fun day for me was when we restored the wheelchair engine for Red Bull, there was a lot of work, but it was very interesting and fun! What is most often done is a classic: people most "like" to destroy the front and rear bumpers.
TOMISLAV UGARKOVIĆ, AUTOZUBAK SESVETE
"White is the hardest to mix"
For the last 7, 8 years, we have been doing mostly three-layer paints, which makes our work more interesting. The base is applied first, then the color, then the topping and the effect, then the colorless layer. It's actually about four elements but it's called a three-layer paint.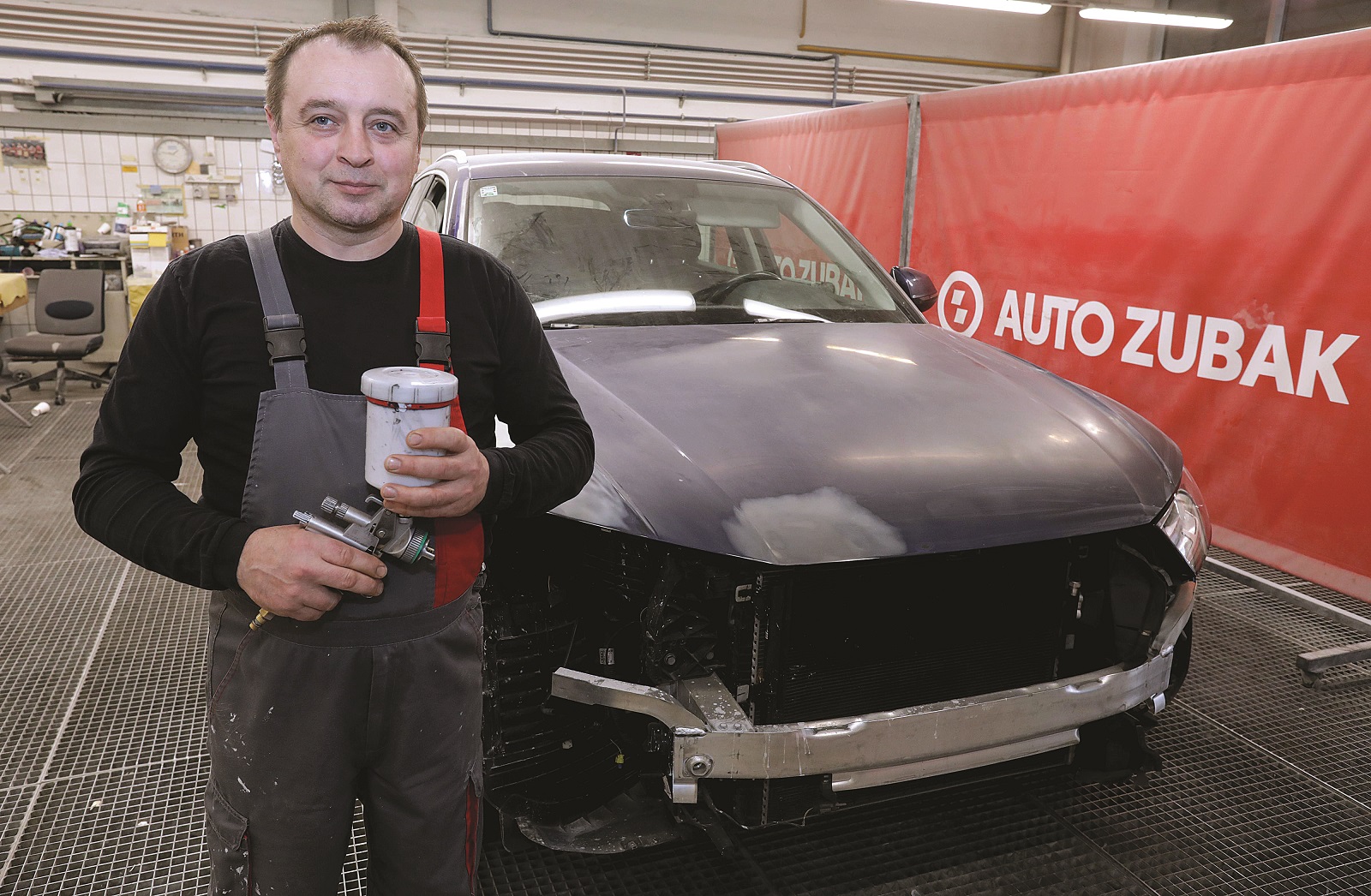 MLADEN DOMINKO, AUTOZUBAK SESVETE
"My son finishes school for a tinsmith, so we're complete"
Mladen has been working for AutoZubak for more than 6 years, but although he graduated as a car mechanic, he has been painting for almost his entire life.
– I started painting with my neighbor due to lack of work, I saw that I was doing well, so I headed in that direction. I am proud that my son also ends up as a tinsmith, so we will have a painter and tinsmith in the house. As for work, I least like preparing bumpers for painting, I would ban them haha!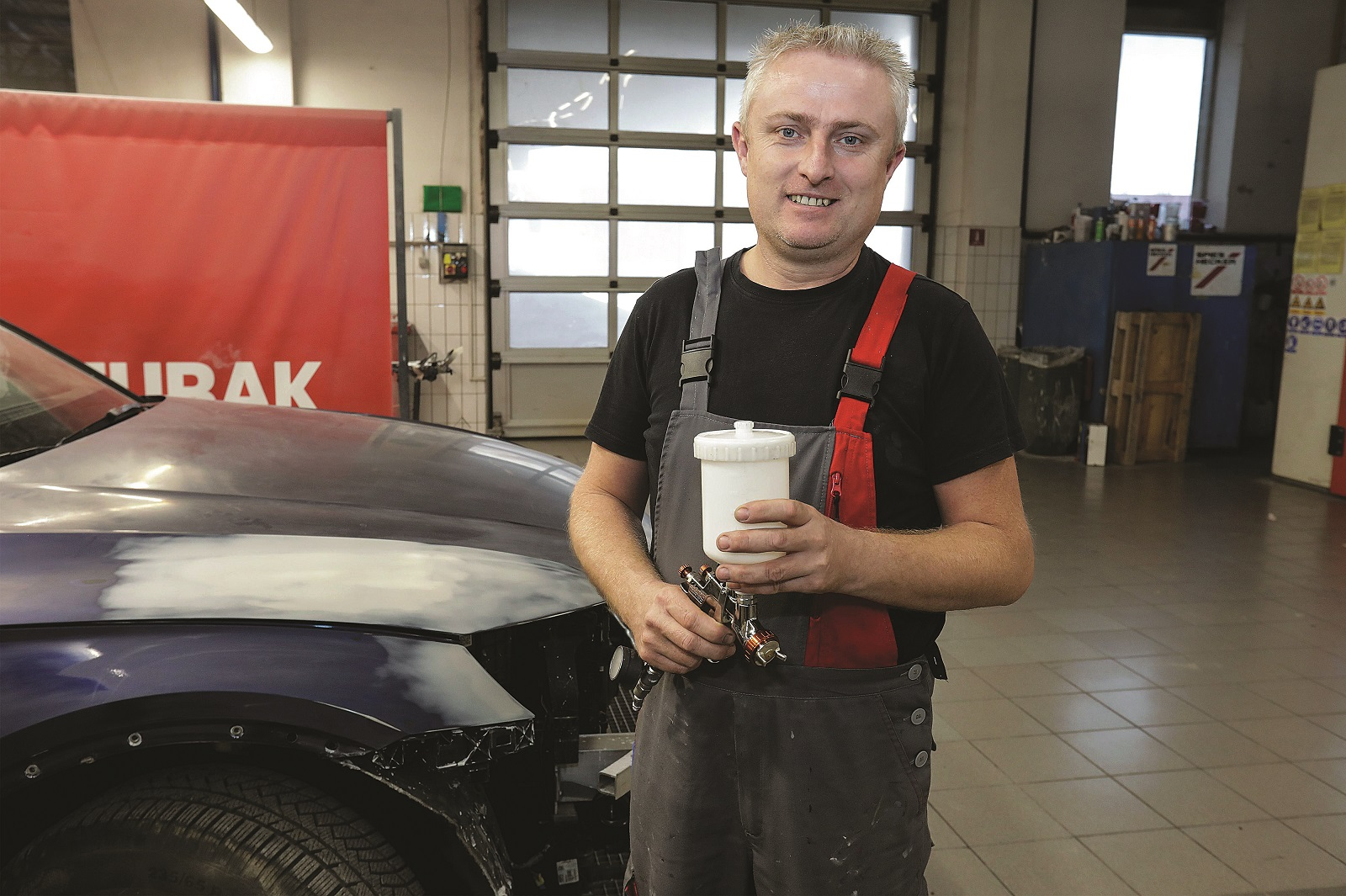 DRAŽEN KRAŠIĆ, AUTOZUBAK SESVETE
"I ended up as an auto electrician, but my girlfriend's dad was a painter.."
Drazen is a native of Vrbovec, and has been working for AutoZubak in Sesvete for 9 years. He has been painting for 20 years, and he retrained – by accident.
The girl's dad was a painter, and that's when it was most in demand. That's how I started and that's how I stayed. I love my job and agree that people are more demanding today. The car will never look like new, of course we fix it superbly so the layman doesn't see it, but a good mechanic will always know if there have been any repairs. We've been getting more chocolates out of thanks before.
Photo: PIXSELL