When someone spends almost 40 years in the same place and also does their job with a smile, it means that they are an exceptional person and a great colleague. Our colleague Mile Ugarković certainly is, and more!
When he came to Astra at the urging of his godfather in 1985, Mile did not even know that he would stay in the same company today, and that in the meantime he would become a living legend of the Zubak Group, which educated and educated generations of experts.
The years passed, times and locations changed, but Mile remained the same: full of knowledge, always ready to help with a smile on his face.
Mile, do you remember your beginnings in Zubak Grupa? 
Uhh, that was a long time ago … * laughs * But of course I remember. The godfather, who worked as a master at the time, invited me to work as an apprentice in the then Astra. As you can see, I have stayed to this day. I first worked for ten years in Velika Gorica, and after that I went to Sesvetski Kraljevec. It's wonderful to work in both locations, colleagues accept you quickly and you get to work quickly.
Have you been interested in screwing since you were little?
Yes, and that is not a phrase, but the truth. As a kid, I watched all the time how I would fix, disassemble, assemble something … Next, as they say, is history. I enjoy my job every day, there is no happier man than me while I fix the "getribe". That's what makes me happy.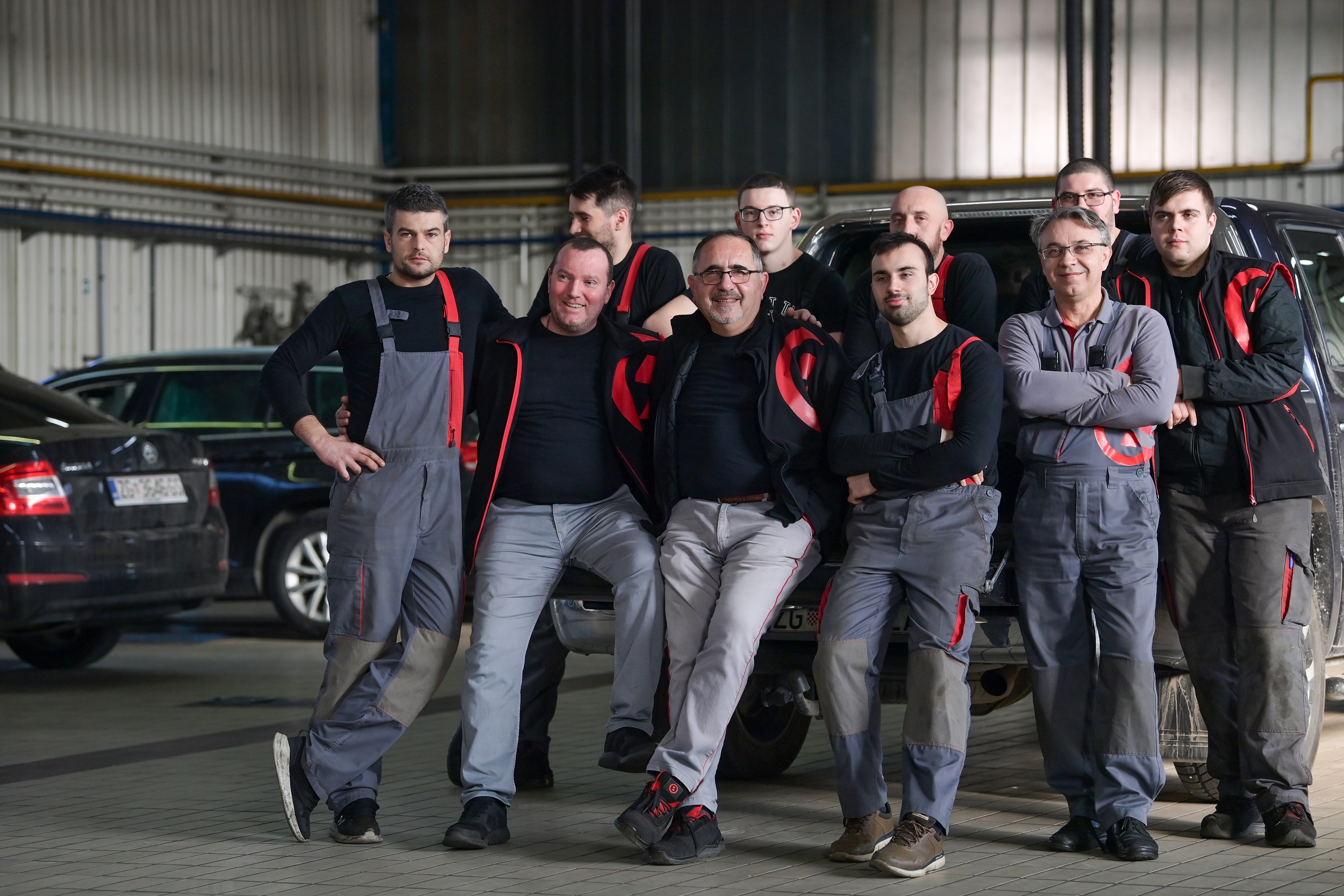 Have you educated and perfected your craft over the years? 
Of course I did, without education and improvement of knowledge in this business you will not reach far. From Sarajevo, which was then a favorite destination until now in online education. Lately, I have been leaving education to younger generations, they are less experienced and the world stays with them.
What is your relationship with younger colleagues? 
Great. After all, you can see that in the service we have an ideal ratio of old and young. We seniors advise the younger ones, but they also have some advice for us seniors. We complement each other and we are a really good team. There will be a lot of pranks, for a while we used to tell our colleagues who are celebrating their birthday to rattle cans, so when he would go to the final check-up, we would always bring him back, to "knock something". Poor ones, and 5 minutes of laughter for us!
However, when something is "under question", do they call you first?
It is normal that when something is bigger, then the older ones turn on the curves. Based on our experience, we can solve a lot and that is why, I repeat, we are a very good team. For the last 5, 6 years I have been working as a final quality control officer, while I used to do all other jobs. Judging by the good ratings of users and clients, I think we are doing well throughout the branch.
How do you spend your free time? 
I like to spend my free time with my grandchildren Frank, Michael and Gabriel because the whole world revolves around them. Besides, I used to play football with the boys after work. This is another reason why I love this job, because even after working hours we hang out and spend time together! Write that we are the best team in Sesvetski Kraljevec.
Colleagues about Mile
"A top master with inexhaustible experience! A colleague and friend you can only wish for. advice always helps." – Predrag Hedl
"All the best about him. Calm, quiet and hardworking, but always ready to joke." – Željko Klarić