Stjepan Novosel, head of the workshop in AutoZubak Velika Gorica, has been working in the Zubak Group all his working life. He came to the company as a car body shop scientist back in 1980. He came and stayed – for a full 41 years!
Since 2017, Stjepan has been the head of the workshop in AutoZubak Velika Gorica, a position where we caught him for an interview.
Stjepan, you are a legend of the Zubak Group. Tell us something about your beginnings.
I went to a car body shop in Velika Gorica because I have always been interested in cars. When it came time to practice, they offered me to come here. I immediately reluctantly accepted because I knew it was a good company. I didn't know then that I would stay my whole working life, I was a little boy scientist of only 16 years. And I'm so glad I did!
What are the differences between the positions of driver and body mechanic?
It's a lot harder for me now, but it's challenging and I like it. When you only do tinsmithing, you have a lot less worries and responsibilities, it is only important that you do the assigned job technically well in front of you. And now as a manager I have far more responsibilities and the job is generally more stressful. But I really love my job. More precisely, obviously both the company and I are satisfied when I have been here for so long and everyone is great, haha!
What can you tell us about your team?
My workshop currently employs 12 workers, 6 tinsmiths and the same number of painters. When it's done, it's done seriously, but the atmosphere is always relaxed and here and there there's always time for storytelling and pranks. Well, the most important thing for me is that there is always a good working atmosphere in the workshop!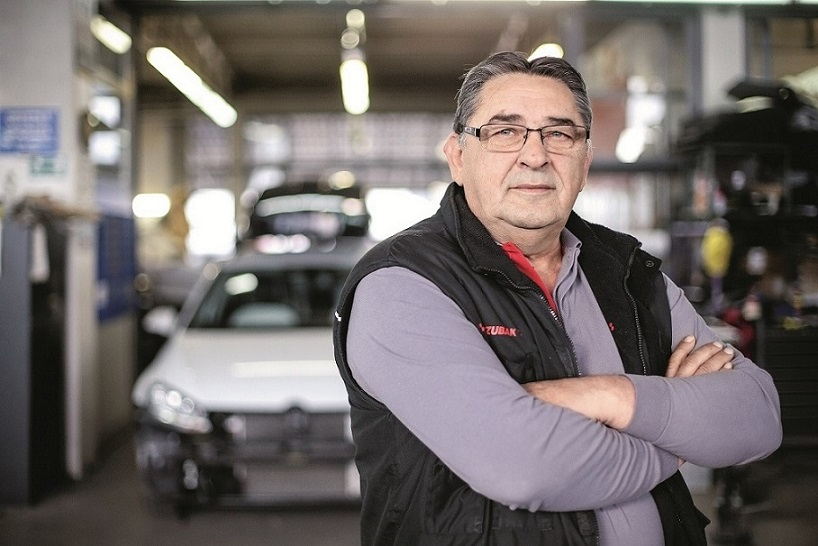 What does your working day at AutoZubak look like?
Every day I have a long line of responsibilities ahead of me, from receiving clients and arranging repairs to resolving each individual insurance case. Also, I have to work with other AutoZubak departments like mechanics, warehousing and procurement. 100-140 vehicles pass through here every month, so we have a lot of work to do, but I often know how to tell my boys that it is easier today than it used to be. Sheet metal repairs are simpler, because everything is prefabricated on cars today, everything is no longer welded together. Electronics and mechanics, on the other hand, have become quite complicated.
What tools do you use at work?
Today's tools are a lot better quality than 30 years ago and it's a bit ridiculous for me to remember what it used to look like in workshops. But no matter the cars and tools that are always changing, what's left the same is a commitment to the job.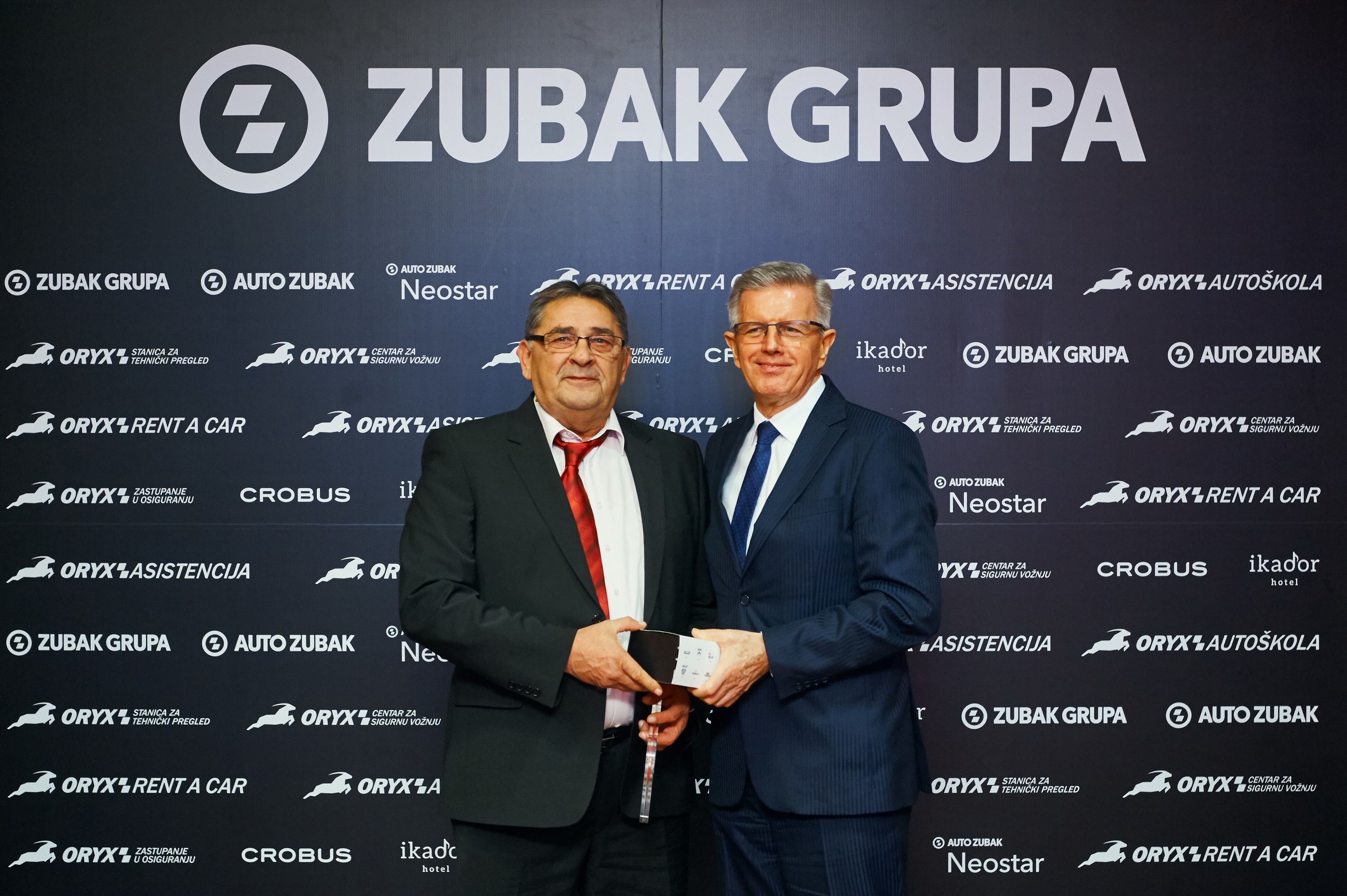 With such a great team, you must have funny anecdotes from all these years!
Oh, yes, there is everything. When we were younger, we did more mischief, of course. I'll tell you one funny little thing that lasted a couple of weeks.
We had a colleague who loved making funny situations for another employees and was known for it. One day my boss and I came up with the idea to give it back to him. Namely, as a colleague was quick in language, we organized a fake pedagogy training for all the masters in the workshop. Since a lot of us called, we agreed that the first term would go to that colleague, and I would go with him. We invented that the lecture is located in Sv. Ivan Zelina at the school of Ivan Zvonimir Čiček and that he must bring all his diplomas, certificates and certificates from the school.
It was snowing so much that day and it was very cold, and we drove to Zelina for 2 hours instead of half an hour. A colleague was sweating looking for that school, stopping people who had no idea what he was talking about, and he was increasingly afraid that he would be late for his pedagogy course! At one point we stopped at an inn where our entire department was waiting for him, the so-called welcoming committee. He immediately realized what a mess we made for him, and that you saw his face when he realized, it was invaluable, haha! The other day we even gave him a fake diploma!
Colleagues about Stjepan:
Great colleague, always ready to help! – Luka Ercegovac
A real gentleman, a charmer, always ready for fun, help and a party! – Ladislav Jambrečina